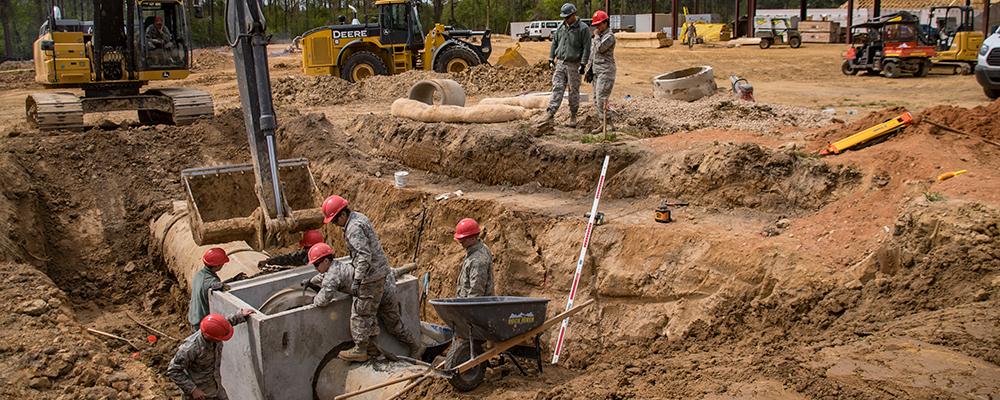 House appropriators have approved a $108 billion bill that would fund fiscal 2020 military construction and the Department of Veterans Affairs (VA).
But the legislation, which now heads to the House floor following a committee vote of 31 to 21, comes with provision that would block President Donald Trump from diverting future funds to the border wall.
The funding bill, approved by the House Appropriations Committee, includes $2 billion for emergency needs related to military bases in North Carolina and Florida impacted by hurricanes last year and $300 million for damage related to Offutt Air Force Base in Nebraska earlier this year. The discretionary funding includes a $10.1 billion increase over enacted 2019 funding.
Most of that increase — $7.8 billion — will go to the VA to improve access to service for veterans and increase oversight and accountability.
If the bill is ultimately approved, military construction for 2020 will be increased by $207 million over 2019 levels.
Total funding for new National Guard-related military construction projects total $210 million for the Army Guard and $115 million for the Air Guard.
The committee encouraged the Army Guard to accelerate investment in Guard readiness centers, many of which currently pose significant safety concerns. But the committee did not include nearly $50 million for Guard-related projects in Puerto Rico that were part of the president's budget request.
Instead, the committee argued that hurricane-related damage should be addressed prior to new construction taking place.
Appropriators included a ban on diverting military construction funds from fiscal 2015 to 2020 toward the border, which led to verbal sparring between Democrat and Republican legislators.
"I hope this committee can agree that funds for the wall should not be stolen from previously approved vital military construction projects that are dollar-for-dollar a higher priority than any wall," said the military construction-VA subcommittee chairwoman, Rep. Debbie Wasserman Schultz, D-Fla.
"That's pretty inappropriate because stealing is actually a crime," countered Rep. Andy Harris, R-Md. "No crime was committed. You might not like what the president did in his emergency declaration, but the fact is it was legal."
The committee rejected a proposal to include $7.2 billion in emergency border funds in the bill and another proposal to build a new detention facility at Naval Station Guantanamo Bay, Cuba.