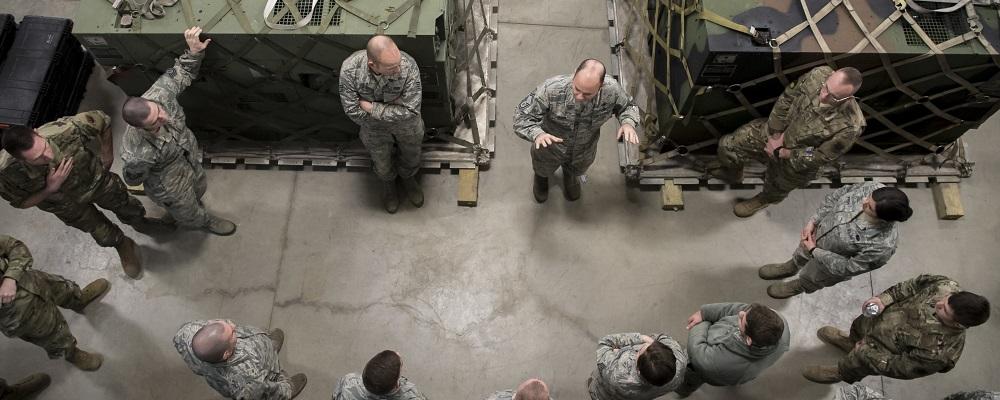 More than 1,100 Guardsmen are on duty in Puerto Rico helping the U.S. territory recover from a series of recent earthquakes.
Soldiers and airmen from New York, Ohio and Puerto Rico are delivering food, water and emergency supplies to the more than 4,000 people displaced by the disaster.
Troops have also constructed tent shelters in the cities of Guánica, Guayanilla, Peñuelas, Ponce and Yauco to accommodate the displaced population. And Guardsmen are providing laundry and sanitation services as well as assisting local, state and Federal Emergency Management Agency officials conduct damage assessments.
Gov. Wanda Vazquez declared an emergency Jan. 7 after a magnitude 6.4 earthquake hit the island in the early morning hours. Puerto Rico also experienced smaller quakes on both Dec. 28 and Jan. 6. President Donald Trump declared the disaster a federal emergency and has authorized FEMA to provide much-needed financial assistance, according to The Hill.
Damage to the island is estimated at $110 million and at least one person died as a result of the disaster. The quakes have damaged or destroyed 500 to 600 homes, and many residents are opting to sleep outside in case another quake occurs, according to Stars and Stripes.
The National Guard Bureau also deployed a joint liaison team to Puerto Rico, according to Maj. Rob Perino, with NGB public affairs.
"NGB's joint liaison teams work closely with states and territories and coordinate with every level of government to rapidly provide much-needed resources," he said.
As of Thursday, Guardsmen have distributed "more than 91,000 meals and 800,000 bottles of water," according to a NGB press release. In addition to disaster relief, soldiers and airmen are also aiding officials with security operations.