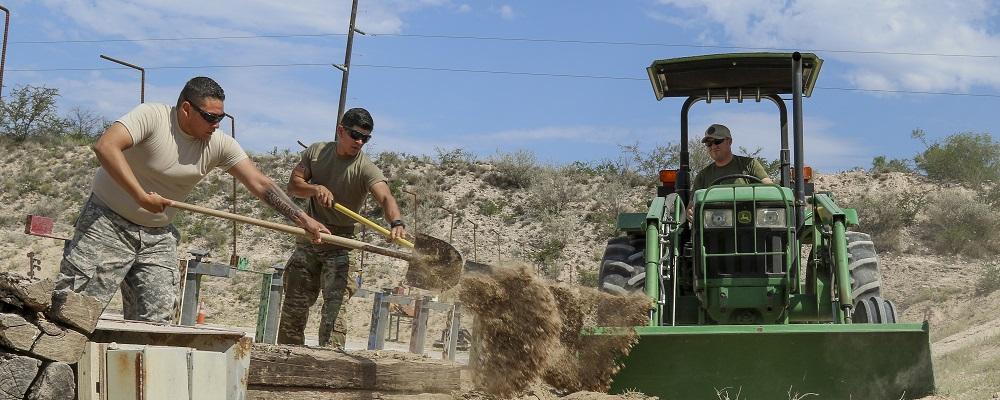 National Guardsmen deployed to the southern border now accrue credit toward Post-9/11 GI Bill benefits, according to a Pentagon memo obtained by NGAUS.
The memo, dated Dec. 12 from Defense Secretary Mark Esper, addressed the topic of Guard support to the continuing border mission in a federal Title 32 (state) status.
Federal law provides GI Bill benefits to Guardsmen who serve 90 continuous days of active-duty for other than training, but only if it is overseas. Domestic duty does not count unless there is a presidential declaration of a national emergency.
President Donald Trump made such a declaration Feb. 15, 2019, but Guardsmen still were ineligible without a formal Pentagon say so. Esper's memo makes the benefits available to Guardsmen retroactive to the presidential declaration.  
More than 2,000 of the roughly 5,500 troops deployed along the border are Guardsmen.
It takes three full years of active duty to earn the full GI Bill educational benefit —36 months of in-state college tuition, a monthly living stipend and other payouts. But 90 days brings 40% of the benefit. The amount will increase to 50% in August.
Members of Congress praised the memo. Rep. Phil Roe, R-Tenn., and Rep. Gus Bilirakis, R-Fla., had previously authored a letter to Esper requesting the change.
"Whether it's to South Korea, Afghanistan, or right here at home, all those that deploy in defense of our nation have earned the right to use the GI Bill to pursue their educational goals after they separate from military service," Roe said. "I applaud the Secretary of Defense for doing the right thing and reversing this ill-advised policy that prohibited certain members of the National Guard deployed to the southern border in service of a national emergency from receiving active duty service credit toward the Post-9/11 GI Bill."