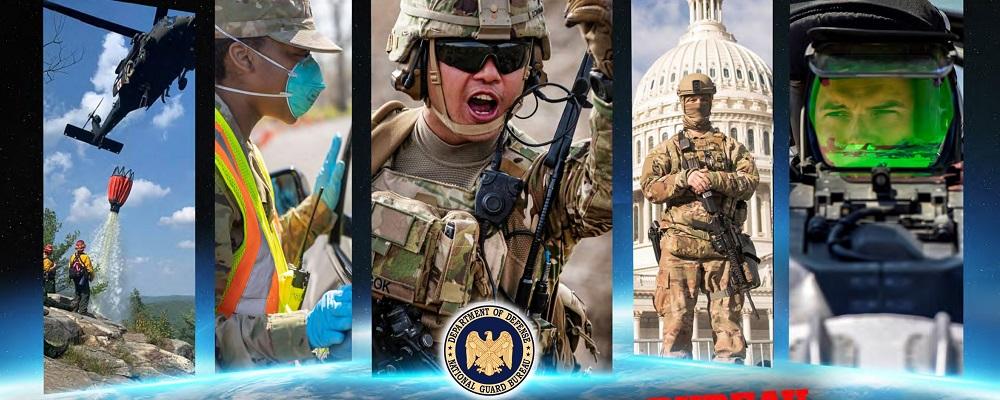 The National Guard Bureau has released its annual posture statement, detailing the overall Guard force and "a record year of being 'Always Ready, Always There.'"
"The year 2020 was unprecedented and historic. National Guard members supported every Combatant Commander around the globe and met every mission here at home," wrote Gen. Daniel R. Hokanson, the NGB chief. "On June 6, 120,000 National Guard soldiers and airmen were mobilized in support of overseas and domestic missions, one of the highest levels of National Guard support to our nation since World War II."
The posture statement covers the Guard accomplishments in combat missions, the homeland and in multinational partnerships.
Warfighting achievements include deployments of an armored brigade from North Carolina, Idaho fighter jets and ongoing cyber and space missions.
On the home front, Guard soldiers and airmen logged over 10.9 million days serving their communities amid natural disasters, the COVID-19 pandemic and wildfires. That's four times as many hours as in 2019.
"The National Guard is a lethal, cost-effective, dual-role operational force that provides a strategic depth to the Army, Air Force and Space Force, and responds to crises in our homeland," Hokanson said. "We are capable of operating in a complex global security environment and continue to invest in modernization and readiness to prepare for the threats of the future."
Given uncertain future budgets, Hokanson predicted the Defense Department to rely on the National Guard more, not less.
"Therefore, we must be ready to execute our three core missions: fighting America's wars; securing the homeland; and building enduring partnerships that support our nation's strategic objectives," he said.
The posture statement is available online at NationalGuard.mil.