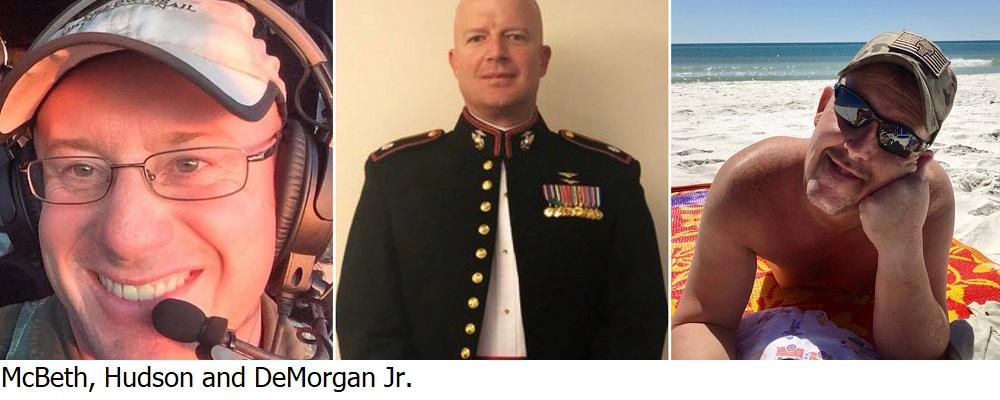 A Montana Air National Guard officer was among three American firefighters killed when their commercial C-130 Hercules water tanker crashed battling wildfires in Australia earlier this month.
Lt. Col. Ian McBeth, 44, of Great Falls, Montana, was captain of the aircraft, which belonged to Coulson Aviation, a Canadian company that does aerial fire suppression around the world.
Others killed in the crash were the First Officer Paul Clyde Hudson, 42, of Arizona; and Flight Engineer Rick DeMorgan Jr., 43, of Florida.
All served as part of a California-based crew. The company said the crew was flying on a firebombing mission when the plane lost contact with officials Jan. 23. The crash occurred in the Snowy Monaro Area in southern New South Wales.
McBeth, who is survived by a wife and three children, was a member of Montana's 120th Airlift Wing.
"Ian was instrumental in the flying success of the 120th Airlift Wing and will be dearly missed," said Col. Buel Dickson, the wing commander. "Our thoughts and prayers go out to his family as they navigate this painful and tragic situation. It is never an easy thing to manage, the loss of a brother in arms affects us all."
Coulson had flown more than 600 missions across Australia as of earlier this month, according to the company's website.
Recent wildfires in Australia burned tens of millions of acres and killed an estimated one billion animals and at least 35 people.