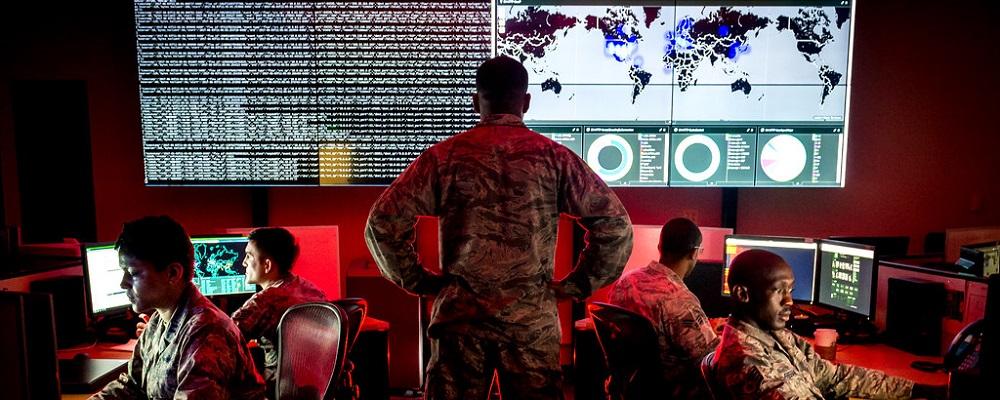 The National Guard's cyber warriors will play a role in protecting the 2020 presidential elections from cyberattacks.
Guardsmen across the country will monitor voting systems, looking for possible attacks, deal with breaches and anomalies and coordinate with law enforcement agencies to ensure the systems stay secure and operational.
The efforts will be coordinated at the state level, according to Gen. Joseph L. Lengyel, the chief of the National Guard Bureau. He said that while the Guard is not the primary agency responsible for election security, the force's cyber capabilities add another layer of protection.
"The election network security is a very state-centric thing," Lengyel told reporters last week.  "It's not military responsibility, or National Guard responsibility, to secure it. We're an additive measure."
At least 27 states had Guard cyber units performing security work during the 2018 midterm elections. Lengyel expects more states to tap Guardsmen during 2020. However, it is up to leaders in each of the states, territories and the District of Columbia to decide if the Guard is needed.
The Guard will not be working alone in 2020. According to a joint press release from officials from the departments of Justice, Defense, Homeland Security as well as the FBI, NSA, Director of National Intelligence and the Cybersecurity and Infrastructure Security Agency, several facets of local, state and federal government will be coordinating efforts to safeguard voting systems in the next presidential election.
"In an unprecedented level of coordination, the U.S. government is working with all 50 states and U.S. territories, local officials and private sector partners to identify threats, broadly share information and protect the democratic process," the press release stated. "We remain firm in our commitment to quickly share timely and actionable information, provide support and services, and to defend against any threats to our democracy."
The release mentioned threats from foreign states such as China, Iran and Russia, as well as nonstate actors.
In addition to securing voting systems, Guard units around the country have been training, and in some cases responding, to cyberattacks in recent months. Colorado, Louisiana and Texas responded to ransomware attacks affecting local and state government network systems.