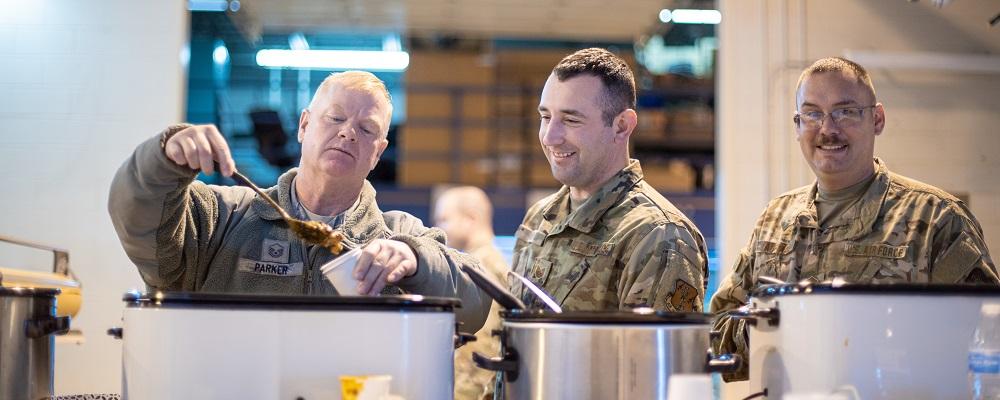 The National Guard Bureau has renewed all 11 pilot programs created as part of an innovation incubator aimed at addressing an alarming suicide rate that is higher than all other active and reserve components.
The programs are funded through the Warrior Resilience and Fitness Innovation Incubator, which uses federal dollars to support state-level suicide prevention initiatives.
"WRFII allows us to take our efforts that support the 54 states and territories in this very complicated and difficult space and really concentrate on the things the states can implement," said Maj. Gen. Dawne Deskins, director for manpower and personnel at NGB. "The programs address the state's unique challenges."
The 11 pilot programs are currently being implemented in nine states: California, Connecticut, Georgia, Massachusetts, Montana, New Mexico, Ohio, South Carolina and South Dakota. Each is designed to tackle a specific suicide risk factor that is unique to that state.
For example, Georgia's program helps Guardsmen find employment, while New Mexico's helps screen recruits for suicide risk factors like childhood trauma and provides case-management services to those identified as "at-risk."
NGB aims to add another 25 pilot programs this year, officials said. Leaders said it is too early to say if the original programs have impacted the Guard's suicide prevention efforts. But Capt. Matt Kleiman, NGB's director of warrior resilience and fitness, said the bureau expects "numbers will be lower for 2019" when reports are released later this year.
Meanwhile, the Guard Bureau is also planning to implement a new tool for suicide prevention this year. The Suicide Prevention and Readiness Initiative of the National Guard (SPRING), is a digital tool that uses advanced analytics to assess suicide risk and protective factors for the Guard force by state and county level.
The tool is part of NGB's expanding use of evidence-based practices and data-driven solutions to combat the number of Guardsmen lost to suicide, Deskins said.