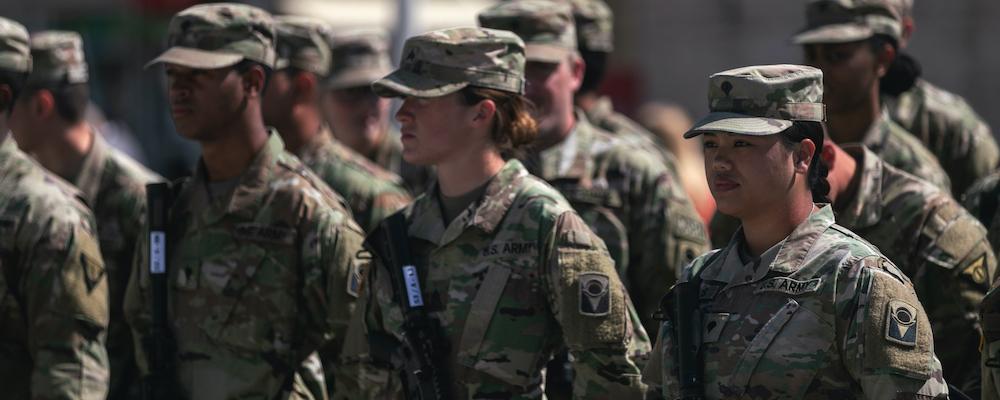 A Florida congressman has joined calls for his state's National Guard force to grow.
U.S. Rep. Charlie Crist, a Democrat, both praised his state's Guard and lobbied for "a more equitable allocation of personnel and resources" for the Florida National Guard in a letter to the Guard's most senior general officer.
Crist is a member of the House Appropriation's Defense subcommittee and was the Republican governor of Florida from 2007 to 2011.
"Despite being the third-most populous and fourth-most disaster-prone state in the country, Florida's approximately 11,000 Guard personnel ranks it 53rd out of 54 states and territories in Guard personnel per capita," Crist said in his letter to Gen. Daniel R. Hokanson, the chief of the National Guard Bureau.
Crist is the latest state leader to call for a larger Guard force. Similar calls have come from California, Texas and Washington in the past two years, amid an unprecedented surge in Guard domestic missions over the last two years.
Speaking at a roundtable nearly a year ago, adjutants general from several states pushed larger Guard forces in wake of the busiest year in the history of the Guard's domestic mission.
"The bottom line is that as Guard mission sets continue to increase, the demand signal for the Guard goes up," said Maj. Gen. David Baldwin, the adjutant general of California. "We're largely victims of our own success in that regard. To that end, the Guard is not big enough and we need to grow."
At the time of the roundtable, Maj. Gen. James Eifert, the adjutant general of Florida, said his state did not have the manpower to support Florida on its hypothetical worst day.
Maj. Gen. Bret Daugherty, the adjutant general of Washington, said the Guard has been "consumed" with domestic operations, all while overseas deployments continue.
"If we had a little bit more force structure, it wouldn't be such a stretch to get these missions accomplished," he said.
Speaking to Texas Public Radio late last year, Baldwin and Eifert again pushed for a larger force, arguing their soldiers and airmen are being strained by repeated missions and advocating for more troops to better rotate personnel on and off missions.
"Why would they not put Guard members where the population is? And take a look at the demand for response here in the homeland — to save the lives and property of the citizens of the United States — in the states that have the most emergencies?" Baldwin said.
Also last year, more than 50 members of Congress asked the Pentagon to allocate more Guardsmen to bigger states – or alternatively to increase the size of the Guard overall.
Crist said the current structure puts lives at risk.
"By providing more personnel to Florida, the Guard will be better positioned to be always ready and always there, when, God-forbid, disaster strikes," he said.