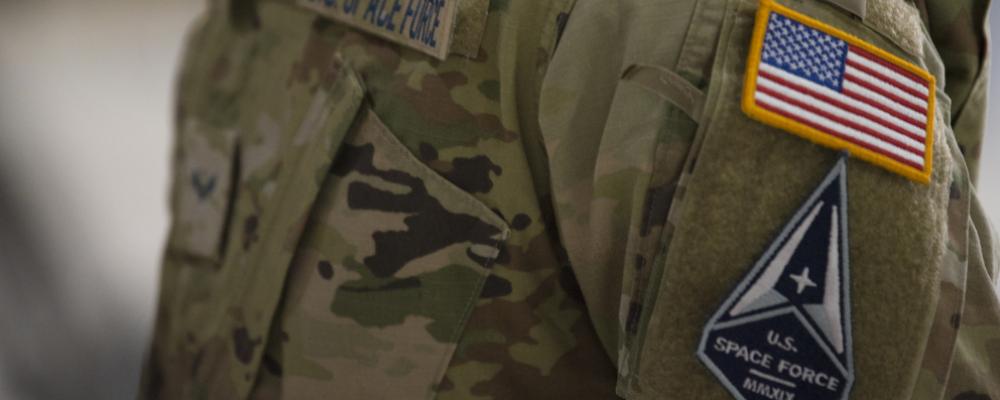 Lawmakers from states with Guardsmen involved in space missions have begun the push for the creation of a Space National Guard as Congress prepares for a "political brawl" over whether such a force should exist, according to Politico.
The debate was teed up last month after the White House budget office officially came out against a Space Guard. Such a force is also one of the biggest differences between Senate and House versions of the fiscal 2022 National Defense Authorization Act.
The House version of the annual policy bill would create a separate Space Guard, while the Senate version would keep those troops under the Air Guard, changing the name to the Air and Space National Guard.
Guard leaders and NGAUS have advocated for the creation of a Space Guard, warning that orphaning the Guard's existing space soldiers and airmen risks future issues with morale and readiness. Such a force could also help draw new service members who have valuable private sector experience.
According to Politico, active-component leaders are reluctant to create a Space Guard because they would have to "contend with another powerful lobby in Washington."
The Guard currently has about 2,000 soldiers and airmen with space missions spread across eight states and territories.
In the House, the Space Guard is being championed by Rep. Jason Crow, D-Colo., and Rep. Doug Lamborn, R-Colo. But other House leaders have hinted the issue could be delayed.
Rep. Mike Rogers, R-Ala., predicted Congress will wait a year to formally set up a Guard component of the Space Force, according to Politico. Rep. Adam Smith, D-Wash., also said establishing a Space Guard was "a little premature right now."
"The Senate's not there yet," Rogers said. "General [W. John "Jay"] Raymond [the chief of space operations] wanted to wait until next year anyway, so I think that's probably what's going to end up being the case."
NGAUS believes some of the push back to a Space Guard is a 2020 Congressional Budget Office report that assumed that every state would want Space Guard units, which would increase the cost of the new service.
"That's simply a persistent myth," said retired Brig. Gen. J. Roy Robinson, the association president. "The Guard would be a good place to grow the Space Force, but only if service leaders determine that more capability and capacity were required."