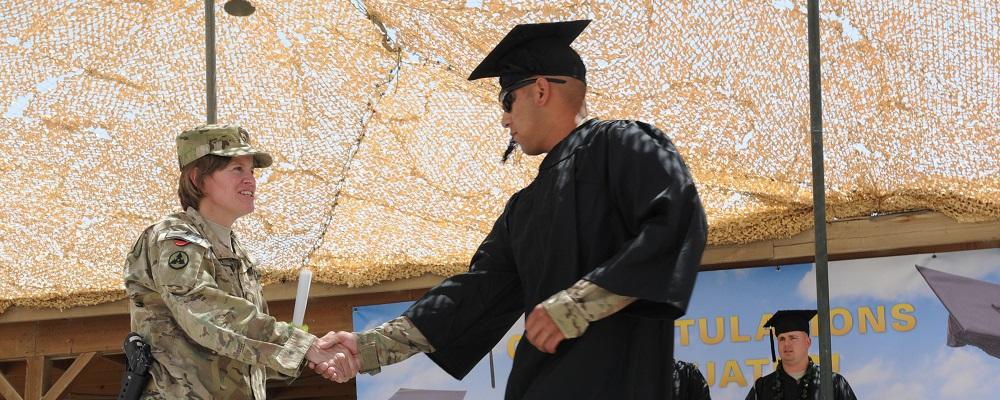 A federal court has ruled the Department of Veterans Affairs cannot force veterans to relinquish their Montgomery GI Bill eligibility in order to receive Post-9/11 GI Bill payouts.
The U.S. Court of Appeals for Veterans Claims made the ruling last week, upholding a lower court's decision in BO vs. Wilkie, according to Military Times.
VA officials must now decide if they will contest the ruling, which could provide thousands of veterans with an extra year of college tuition benefits.
Government officials have previously argued the limitation was designed to prevent veterans from "doubling up on their government benefits for personal profit," according to the report.
But the court ruled instead that veterans eligible for both programs should be able to receive payouts from each, so long as those payouts aren't simultaneous.
"That means that veterans who use up their 36 months of Post-9/11 GI Bill education benefits would still have access to 12 months of Montgomery GI Bill benefits if they paid into the program while they were serving," Military Times reports. "Under existing federal statute, any government higher education payouts are capped at 48 months."
The Post-9/11 GI Bill provides 36 months of tuition assistance and living stipends to veterans who meet certain service requirements since Sept. 10, 2001. The Montgomery GI Bill provides 36 months of education payouts for veterans who paid $1,200 in their first year after enlisting.
VA officials have until March 9 to appeal the decision.