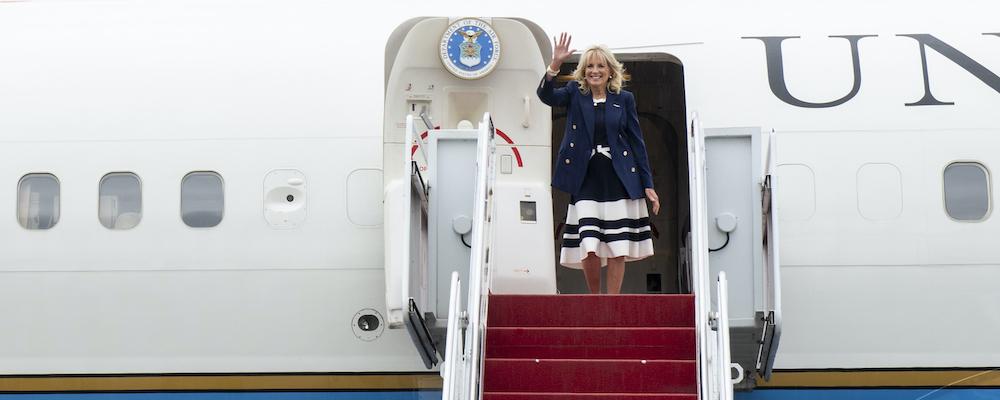 Federal agencies have now made more than 80 specific commitments to support military and veteran families, according to a new White House report.
The efforts are part of the Joining Forces initiative, which is led by First Lady Jill Biden. Biden is a military mother and grandmother, the White House notes. Her son, the late Maj. Joseph R. "Beau" Biden III, died in 2015 and the Delaware National Guard headquarters is named in his honor.
The initiative, which was originally started during the Obama administration, seeks collaboration with federal agency partners, nonprofit organizations, corporate stakeholders and service providers to promote economic opportunities and promote health and well-being among military families.
The latest report on the effort is signed by President Biden and the secretaries of 15 executive departments and outlines the first round of administration-wide commitments and proposals supporting families, caregivers and survivors.
They include:
Military spouse employment partnerships with the departments of Justice, Commerce, Transportation, Energy, and Health and Human Services, along with the Internal Revenue Service and the General Services Administration;
Expanded child care options, including in-home care, for military families;
A new U.S. Census Bureau panel tasked with tracking concerns and experiences specific to military families, including spouse employment, health and food insecurity; and
A free annual Military Pass that will grant service members, including Guardsmen, and their dependents access to recreational opportunities through the National Park Service.
"The commitments contained in today's report represent critical first steps to solving some of the most complex and pressing issues facing the families of our service members and veterans, their caregivers and survivors," said Rory Brosius, executive director of Joining Forces. "From increasing economic opportunities for military spouses, to supporting military children in the classroom, to addressing food insecurity, we are working together as a team across the government to share data, create innovative solutions, and implement evidence-based programs and policies."