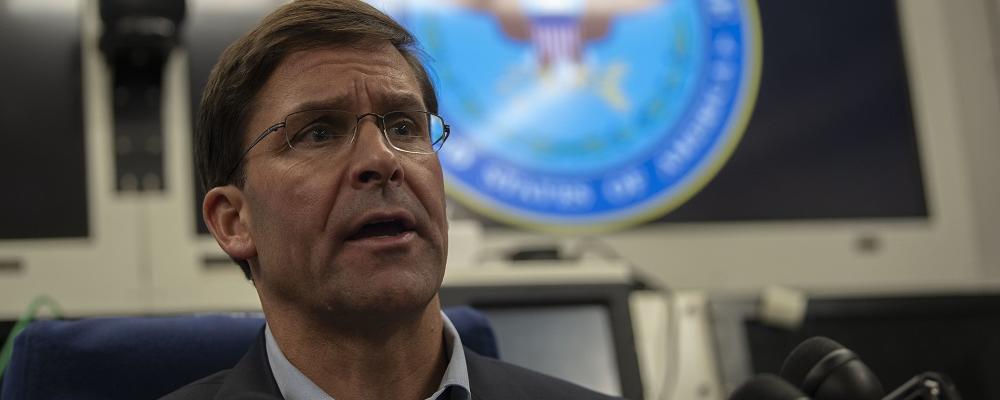 The official nomination of Army Secretary Mark Esper to be defense secretary this week set off a string of personnel changes in the upmost echelons of the U.S. military.
Esper, who had been serving as acting defense secretary since late June, was legally required to step down from the position once his nomination was formally received by the Senate.
He was replaced in the acting role by Navy Secretary Richard Spencer, who is the only other service secretary currently confirmed by the Senate.
Spencer is the third acting defense secretary since the resignation of James Mattis late last year. Another acting defense secretary, former Deputy Defense Secretary Patrick Shanahan, withdrew his nomination and resigned from his post last month.
Esper's nomination set off a series of personnel changes.
Navy Undersecretary Thomas Modly is now acting Navy secretary.
Army Undersecretary Ryan McCarthy, who had been functioning as the Army's top civilian leaders, is back in his old position. He is expected to eventually be nominated to replace Esper on a permanent basis.
Acting Deputy Defense Secretary David Norquist, previously the Pentagon comptroller, will continue in his position. Norquist is expected to eventually be nominated for the job on a permanent basis. Officials have said Spencer or Undersecretary of Defense for Acquisition and Sustainment Ellen Lord are candidates to fill in for Norquist until he is confirmed.