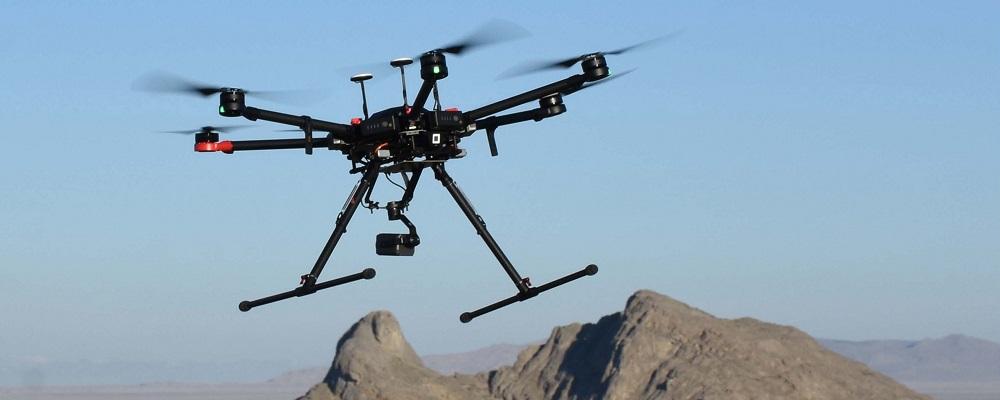 U.S. troops have already encountered small unmanned aircraft both at home and abroad. And a new Pentagon strategy aims to direct efforts to counter the machines in future operations.
The Counter-Small Unmanned Aircraft Systems Strategy provides the framework for addressing hazards and threats posed by small unmanned systems around the world, officials said. It is focused on rapid innovation, synchronization of materiel and non-materiel solutions and relationships with allies and partners.
According to the Army, small unmanned systems, commonly referred to as drones, are a rapid proliferating, low-cost, high-reward asset for intelligence, surveillance, reconnaissance and lethal attacks on U.S. personnel and interests.
Run-ins with drones have become more common near airfields in the United States and on battlefields overseas. The aircraft pose risks for personnel in the air and on the ground, sometimes inadvertently by hobbyists and at other times through commercial drones adapted to carry explosive devices overseas.
The Army will be the lead agency for countering small unmanned aircraft systems, officials said. Maj. Gen. Sean A. Gainey has been named first director of the service's new Joint C-sUAS Office.
Acting Defense Secretary Christopher Miller said technology and proliferation of small unmanned aircraft have continued at a pace that challenges the Defense Department's ability to respond within current paradigms.
 "Challenges to the Joint Force are more complex and varied than at any other time. Rapid technological change has aided in disrupting the international rules-based order," Miller said. "Small unmanned aircraft systems were previously viewed as hobbyist toys, but today it is evident that the potential for hazards or threats has the ability to impact the Joint Force."
The new strategy includes three lines of effort:
Ready the Force through the rapid development of a suite of solutions that addresses emerging DoD requirements.
Defense the Force by emphasizing mission-ready forces that are able to deter and defeat sUAS threats through the development of operational concepts and doctrine, establishment of joint training standards and refinement of existing training content.
Build the Team by stressing partnerships with the national security innovation base, federal and non-federal entities, allies, and partners.
The strategy is available online at Defense.gov.