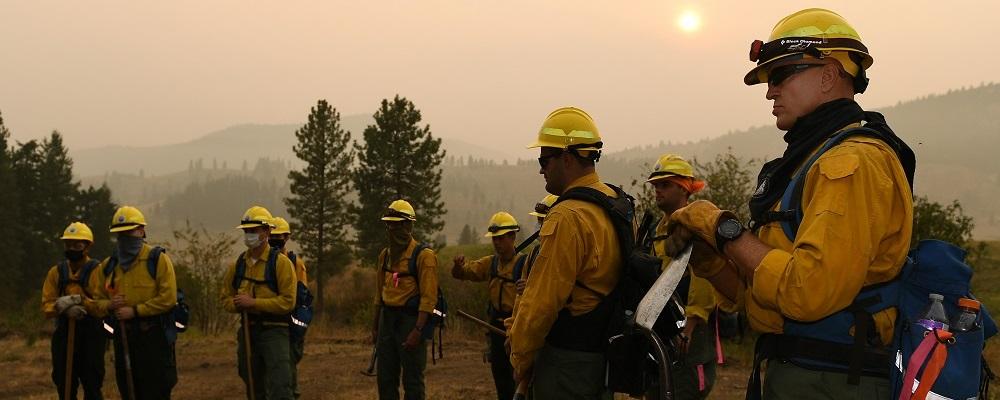 The Defense Department has agreed to extend a pilot program that helps the National Guard track and predict fast-moving wildfires.
The decision comes amid one of the busiest firefighting seasons in recent memory for the Guard.
Defense leaders announced the decision last week. It officially extends the FireGuard program through September 2022. The original two-year pilot program began in 2019.
FireGuard is operated in conjunction with the National Geospatial-Intelligence Agency's Firefly algorithm, which collects data from multiple sources and sensors, including imagery from satellites and unmanned aerial vehicles.
Two teams of Army and Air Guard intelligence analysts — one in California and another in Colorado — use the FireGuard program to interpret the NGA data.
The results are overhead maps that can be updated as often as every 15 minutes, providing important intelligence the firefighting community typically doesn't have.
"It complements and helps complete the picture on the ground for wildland firefighting partners," said Maj. Jan Bender, the commander of the California FireGuard team.
That includes initial detection of wildfires and rolling assessments. Earlier this year, Guardsmen also used the program to plot out evacuation routes for civilians trapped at a campground being threatened by fire.
As of last week, there were 10 active wildfires classified as "major attack fires" in California alone. More than 3,000 square miles of the state have been burned since the start of 2021.
Thousands of Guardsmen, representing many of the western states, have been battling fires in California, Nevada, Oregon and Washington in recent months.