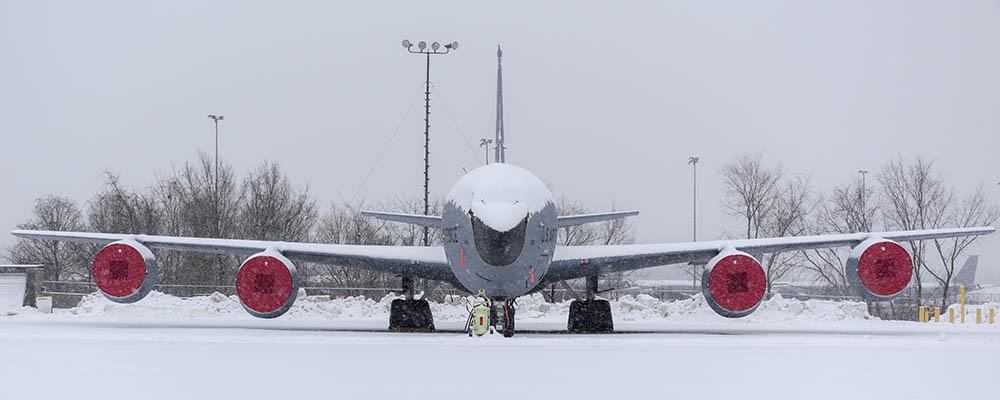 The Defense Department has outlined some of its concerns with the effects of a changing climate, but the report – delivered to Congress this month – left some House Democrats underwhelmed.
The DoD's "Report on Effects of a Changing Climate to the Department of Defense," found that flooding, drought, wildfires and thawing permafrost threatens the majority of major military installations.
"The effects of a changing climate are a national security issue with potential impacts to Department of Defense missions, operational plans, and installations," the report's authors wrote while providing information on current and potential future threats to 79 installations.
Climate change, the 22-page report noted, threatens not only the installations, but also impacts training, increases instability abroad and adds difficulties to other military missions, including intelligence, surveillance and reconnaissance; personnel recovery and casualty evacuation; and logistics flights.
In response to the report, Adam Smith, D-Wash., the chairman of the House Armed Services Committee, and Rep. Jim Langevin, D-R.I., called it "inadequate" and "cursory."
"It demonstrates a continued unwillingness to seriously recognize and address the threat that climate change poses to our national security and military readiness," Smith said. "While this climate report acknowledges that nearly all the military installations it studied are vulnerable to major climate change impacts, and provides numerous installation-level examples of those impacts, it fails to even minimally discuss a mitigation plan to address the vulnerabilities."
"The Department of Defense presented no specifics on what is required to ensure operational viability and mission resiliency, and failed to estimate the future costs associated with ensuring these installations remain viable," the congressman said. "That information was required by law. The Department of Defense must develop concrete, executable plans to address the national security threats presented by climate change. As drafted, this report fails to do that."
Langevin said the report "does not reflect the urgency of the challenge" posed by climate change.
"We need to know the risks to our military from climate change and the costs to mitigate them in order to protect the American people," Langevin said. "This report brings us no closer to knowing them. It is unacceptable that the Department has ignored the clear instructions provided by law, and it is unacceptable that our service members and readiness will suffer as a result." 
The report is no longer available on defense.gov, but can be accessed at https://climateandsecurity.files.wordpress.com/2019/01/sec_335_ndaa-report_effects_of_a_changing_climate_to_dod.pdf.