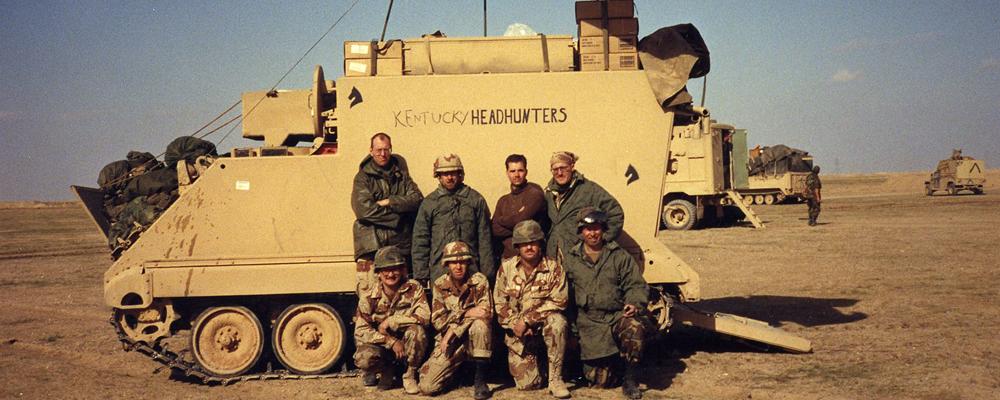 The National Desert Storm War Memorial will be placed on the National Mall of the nation's capital, not far from the Vietnam Veterans Memorial. The U.S. Commission of Fine Arts approved the location last week, reversing its earlier decision to put the memorial off the Mall on land along the Potomac River, according to a report in Stars & Stripes.

The memorial is the goal of the National Desert Storm War Memorial Association that is responsible for raising the funds and constructing the memorial. The memorial's cost is expected to be $25 million. It should be completed in 2021. The approved site is one-quarter acre on the southwest corner of 23rd Street and Constitution Avenue.

The National Capital Planning Commission and the National Park Service had already approved the memorial's location on the Mall. Final approval required the Commission of Fine Arts to go along, which it did last week. Four of the six members voted in favor of the Mall location. One opposed it and one abstained from voting.

Commission member Elizabeth Meyer was the lone opponent. She said, "I'm concerned with the proliferation of war memorials on the National Mall. The Mall is public space that symbolizes our collective identity, and we're more than wars."

The Mall is home to memorials dedicated to World War I, World War II, the war in Korea and the war in Vietnam. It is also home to memorials to President George Washington, President Thomas Jefferson, President Abraham Lincoln and the Rev. Martin Luther King Jr.

The Global War on Terror Foundation is pushing to build a memorial on the Mall. So far, the foundation has received approval for a site near the Mall, but not on it.

Operation Desert Storm was the military name for what is popularly known as the Persian Gulf War. Its goal was to push Iraqi forces from Kuwait, which they had invaded in August 1990. More than 700,000 U.S. service members supported by troops from 34 countries took part.

The air campaign started Jan. 16, 1991, and lasted 42 days. The ground offensive began Feb. 24 and lasted 100 hours before Saddam agreed to leave Kuwait.

The Defense Department says 148 American troops died in combat, including 35 from friendly fire.