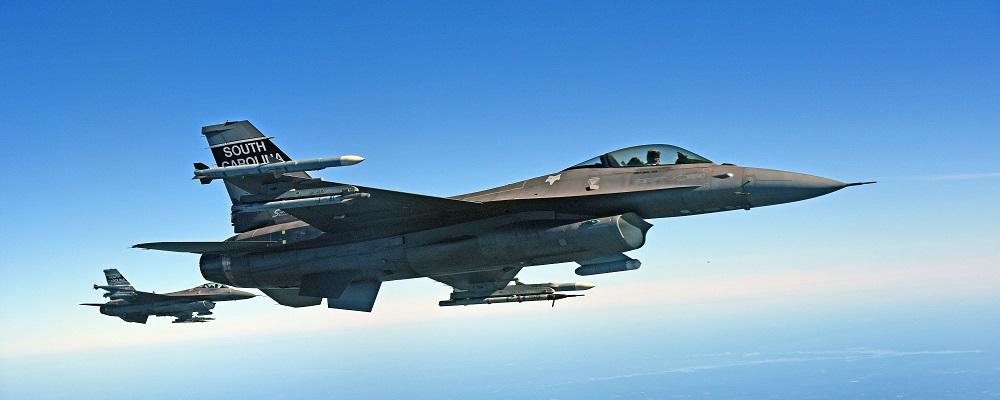 President Donald Trump signed the fiscal 2020 National Defense Authorization Act into law late last month, making official several key wins for the National Guard.
The NDAA will help bring new and modernized equipment to the force and bring more parity to benefits when compared to active-component service members.
Congress approved the legislation following negotiations between House and Senate leaders that were at times contentious and included a weeks-long stalemate.
The compromise creates a Space Force and provides funding for new fighter jets and other equipment.
Guard-specific provisions included 64 new UH-60M Black Hawk helicopters and 512 Joint Light Tactical Vehicles for the Army Guard. The bill also provided authorization to modernize Humvees, C-130H cargo aircraft and F-16 fighters.
In addition to an across-the-board 3.1% pay raise for service members, the NDAA also approves changes to retirement and health care benefits for some Guardsmen.
One of the most heralded changes is providing early retirement credit for Guardsmen and Reservists mobilized on 12304b orders. NGAUS has partnered with members of Congress for years in an attempt to close a gap in benefits parity related to 12304b orders.
In recent years, the association has helped garner support for education benefits and premobilization and transitional health care in connection to the orders, which were created in 2012. Thousands of Guardsmen have been mobilized under the orders since its creation.
Other changes spurred by the NDAA include authorization for TRICARE Reserve Select for reserve-component personnel who work full time for the federal government, but that benefit will not take effect until 2030.
A more immediate change will be 12 weeks of paid parental leave now eligible to the entire federal workforce, including National Guard dual-status federal technicians.
Leaders in the House and Senate have praised the passage of the NDAA, which kept alive a 59-year streak. The final conference report of the bill passed the House by a 377-48 vote and the Senate by a vote of 86-8.
House Armed Services Committee Chairman Adam Smith, D-Wash., said the bill's passage showed the country that Congress can put aside policy disagreements to legislation on the biggest issues facing the country.
"Legislating in a divided government is difficult, but today we celebrate the most progressive NDAA in decades being signed into law," he said. "While this year's bill was contentious, I am proud of the final product."
Smith and his counterpart in the Senate Armed Services Committee, Sen. Jim Inhofe, R-Okla., have said the NDAA was delayed, in part, by issues that were unrelated to defense. Leaders have said in recent reports that next year's annual defense policy bill will be more narrow in order to avoid jeopardizing future efforts.