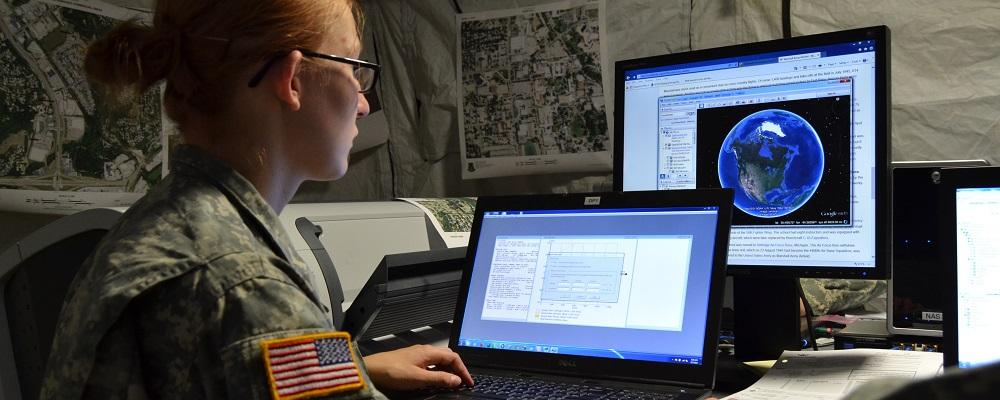 The future of a potential Space National Guard is one of several big questions up for debate when Congress meets to finalize the National Defense Authorization Act in the coming weeks.
The House and Senate versions of the bill take very different approaches to the Guard's space force. The Senate version renames the Air National Guard the "Air and Space National Guard" while the House version is more in line with what Guard leaders have pushed for in recent years, creating a new "Space National Guard."
NGAUS has also advocated for the creation of a separate Space National Guard, repeatedly warning that Guardsmen with space capabilities risk being left behind without the new component and the resulting chain of command linking them to the correct Space Force personnel.
The NDAA, a "must-pass" policy bill, typically has a wide-reaching impact on military personnel, programs and procedures.
The House version of the bill includes $850 million for the National Guard and Reserve Equipment Account, which addresses important funding shortfalls to replace old or outdated equipment across the force. The House bill would also add nine UH-60 Black Hawk helicopters for the Army Guard among several other increases to the budget plan proposed by President Joe Biden earlier this year.
The original Pentagon plan asked for $715 billion in defense spending. The House and Senate versions of the NDAA would raise that to $740 billion.
The House Armed Services Committee approved their version of the NDAA last week. Other provisions with ties to the Guard include a measure that would transfer control of the District of Columbia Guard from the U.S. president to the D.C. mayor, another that would require women to register with the Selective Service System for the possibility of a future military draft, and a measure that would block states from using private funds to pay for Guard deployments to other states.