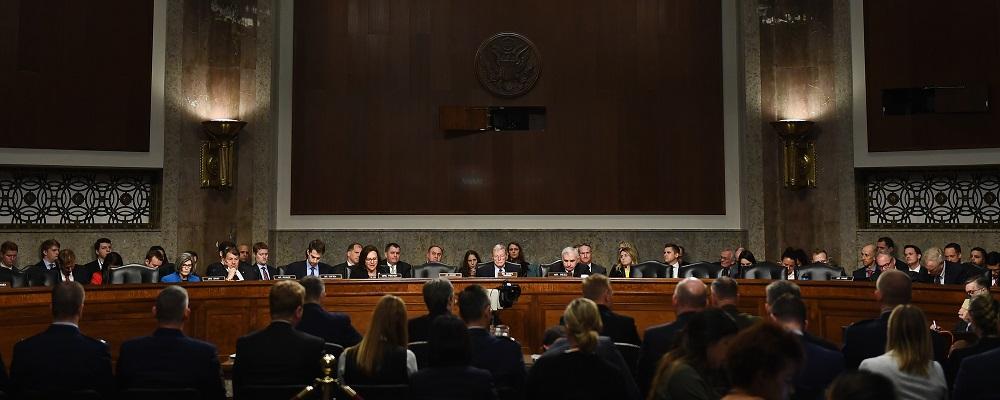 Congress is back in session following a month-long break and now faces an ambitious goal of reaching a compromise on the annual defense policy bill, the National Defense Authorization Act.
Leaders from the House and Senate have expressed interest in passing a compromise NDAA before Oct. 1, but some are uncertain that self-imposed goal can be reached.
There are several key differences between the House and Senate versions of the NDAA. Lawmakers will need to resolve those differences to keep alive a 58-year streak of successfully passing the annual bill.
Meanwhile, Senate appropriators have begun the mark-up of their chamber's annual defense spending legislation. The House passed its version of the funding bill in June.
A two-year budget deal set the defense topline at $738 billion for fiscal 2020. Leaders in the House and Senate have expressed support for a short-term fix to keep the government running past the end of the fiscal year, which ends on Sept. 30.
Politico reports that Senate Majority Leader Mitch McConnell, R-Ky., has backed such a continuing resolution. The same publication reported that Rep. Adam Smith, D-Wash., the chair of the House Armed Services Committee, has expressed doubt that the Oct. 1 deadline for the NDAA could be reached.
Smith said House and Senate leaders were supposed to meet on a compromise bill this week, but that has been delayed until next week. Neither body has voted to form a joint conference committee or named conferees to negotiate on the compromise defense bill, according to Politico.
Key differences between the two bills include limits on a possible war with Iran, funding for a border wall along the southwest border and a House provision that would overturn a transgender troop policy. The White House has said the president would veto the House version of the NDAA and has also objected to several provisions in the Senate version of the bill.