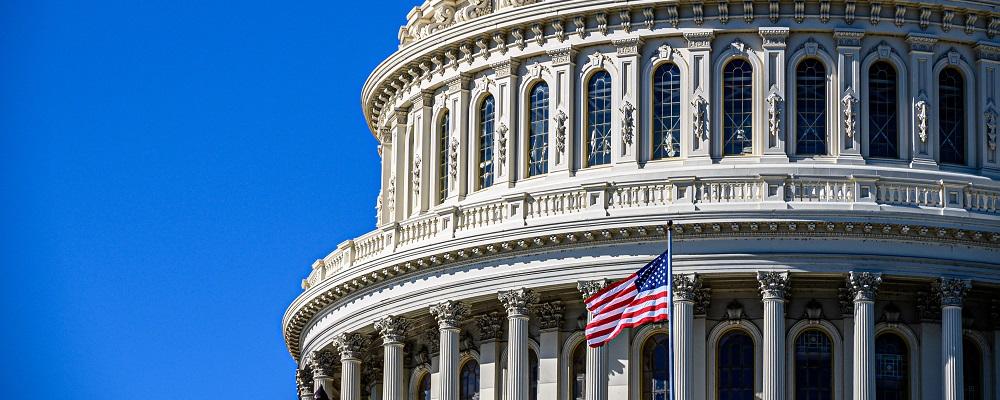 Republicans and Democrats in Congress reached a compromise on the annual defense policy bill, seemingly ending a long stalemate that threatened to derail numerous efforts to modernize U.S. military programs.
The compromise fiscal 2020 National Defense Authorization Act unveiled late Monday would create a Space Force and authorize more F-35 Lightning II fighters than the Pentagon initially requested in its 2020 budget request.
It would also grant 12 weeks of paid parental leave to the entire federal workforce, including National Guard dual-status federal technicians.
Guard-specific provisions in the bill provide authorization for numerous aircraft, vehicles and equipment. It includes:
$1.3 billion for 73 UH-60 Black Hawk M-model helicopters, including 64 for the Army Guard;
$976.5 million for Joint Light Tactical Vehicles, including 512 for the Army Guard;
$169.2 million to modernize 25 UH-60L Black Hawk helicopters to the Victor model helicopters;
$5.7 million for the High Mobility Multi-Purpose Wheeled Vehicle Recapitalization Program;
$186 million for C-130H modernization;
$75 million for 30 F-16 Viper radars;
$122.2 million for the National Guard Counterdrug Program;
And $5.3 million for National Guard Counterdrug schools.
The NDAA also makes changes to retirement and health care benefits for some Guardsmen. It provides early retirement credit for Guardsmen and Reservists mobilized on 12304b orders and authorizes TRICARE Reserve Select for reserve-component personnel who work full time for the federal government beginning in 2030.
Other features of the bill include the creation of a chief of space operations for the Space Force that would be a member of the Joint Chiefs of Staff and the purchase of eight Boeing F-15EX fighters. It would also ban firefighting foam using controversial per- and polyfluoroalkyl substances, or PFAS, after October 2024.
The bill does not include provisions that would have limited funding for a border wall, overturned a transgender troop ban or broadened PFAS cleanup efforts.
The latter had promised to be a sticking point for House Democrats, who wanted to expand federal funding to clean up the harmful chemicals found at hundreds of military installations, including numerous Guard facilities.
House Majority Leader Steny Hoyer said the House will take up broader PFAS legislation after those provisions were not included in the defense bill, according to a Politico report.
A House vote on the compromise is expected this week. Votes are also expected soon on 12 appropriations bills. Lawmakers must either pass the bills or agree to a third continuing resolution to avoid a government shutdown. The current CR expires on Dec. 20.