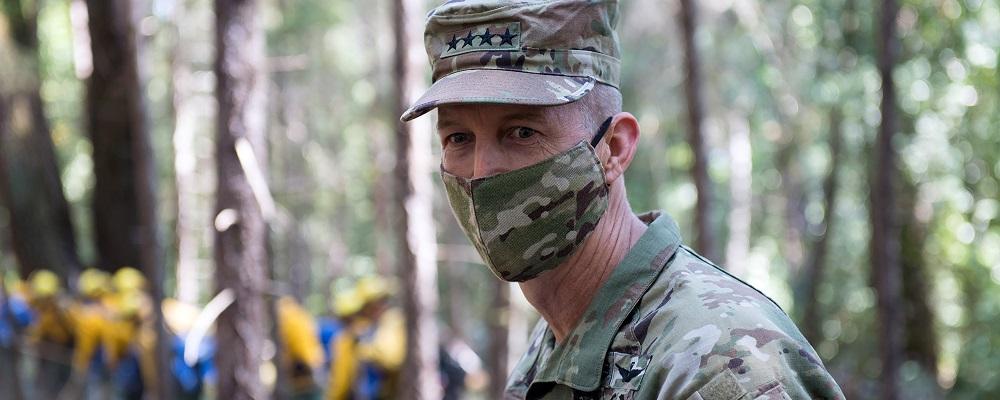 Congress overwhelmingly overrode President Donald Trump's veto of the fiscal 2021 National Defense Authorization Act, paving the way for the 3% pay raise, additional benefits and more for the National Guard.
Senators voted 81 to 13, well above the needed two-thirds majority, to reject Trump's veto of the bill on Jan. 1. It was the first veto override of the Trump presidency.
The House voted 322 to 87 to override the veto late last month.
The bill authorizes a topline of $732 billion for fiscal 2021 national defense activities, setting an end strength for the Guard at more than 444,000, including 336,500 for the Army Guard and 108,100 for the Air Guard.
In addition to an across-the-board 3% pay raise, the bill also increases the amount which may be paid to members of the Guard under the Student Loan Repayment Program, standardizes Hazardous Duty Incentive Pay, provides transitional health care benefits to Guardsmen serving under Title 32 orders for COVID support operations and provides pay and retirement credit for Guardsmen on maternity leave.
Hazardous duty pay, transitional health care and funded maternity leave were all NGAUS priorities and focal points for association lobbying efforts on Capitol Hill in 2020.  
The NDAA also provides a stronger voice for Guard leaders. It adds the chief of the National Guard Bureau to the list of officers providing reports of unfunded priorities for homeland defense or civil support missions and requires the Joint Requirements Oversight Council to seek the views of the chief for capabilities in support of those missions.
Additional highlights include granting Guard installations eligibility for funding to clean up PFAS contaminations and establishing eligibility for Guardsmen with at least 20 years of service to reside at the Armed Forces Retirement Home.
Trump vetoed the bill because it did not include a provision, which he demanded late in negotiations, that would have repealed legal protections for social media companies. He also objected to wording that would force the Defense Department to rename military bases named for Confederate leaders and limit the withdrawal of troops from Afghanistan and Europe.
The veto override was a bipartisan vote, with leaders from both parties advocating for it.
"For 60 years in a row, the NDAA has provided necessary support for our troops and national security," Sen. Tim Kaine, D-Va. "[The] vote sent a clear message that Congress will not allow President Trump to stand in the way of that support, and I'm relieved the critical bipartisan priorities we fought for will become law."
"A lot of people contend, as I do, that every year the NDAA's the most significant vote that we have," Senate Armed Services Chair Jim Inhofe, R-Okla., said before the vote. "This year especially so in light of all of the disruptions and problems that we've had."