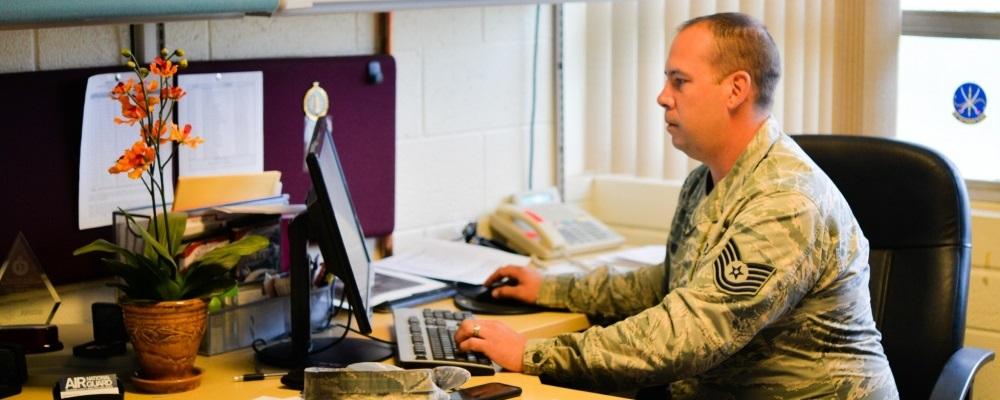 National Guardsmen will be returning to their home armories for drills as some states begin to ease COVID-19 restrictions, but officials in several states said soldiers and airmen should be ready for new policies and procedures when they check into their duty stations.
"Personnel are pre-screened and wearing the proper protective equipment prior to entering facilities," said Lt. Col. Deidre Smith, a spokeswoman for the Mississippi National Guard. "Hand washing stations or hand sanitizer is available at main entrances to promote safety. Social distancing is in effect and heightened disinfecting procedures are in place for work stations and common use areas."
Other states are still considering virtual drills as a viable option for some training, even as more states are reopened following pandemic closures.
"Commanders were granted discretion and flexibility for execution of individual training periods," said Anna Friedrich-Maggard, spokeswoman for the Missouri National Guard. She said Guardsmen in the state continue to drill online and that decisions on when Guard units will return to normal operations are still in flux.
Much of the uncertainty comes as more than 46,000 Guard soldiers and airmen remain on COVID-19 response missions.
Safety is at the forefront of commanders' concerns, officials said. But so are other issues, like financial security.
"The adjutant general of Mississippi, Major General Janson D. Boyles, understands the importance of financial stability," Smith said. "While many across our nation are facing employment instability, Major General Boyles has enabled our leadership to adjust drill requirements to ensure our service members earn their drill pay to support their family during these challenging times."
Meanwhile, leaders are also balancing current needs with the potential for future missions, such as those that will likely come with a looming hurricane season, and other weather-related tasks, such as the response to recent tornados that killed dozens and caused extension damage across several southern states last month.
"We must ensure we are ready for any mission as needed by the communities in our state," Smith said.