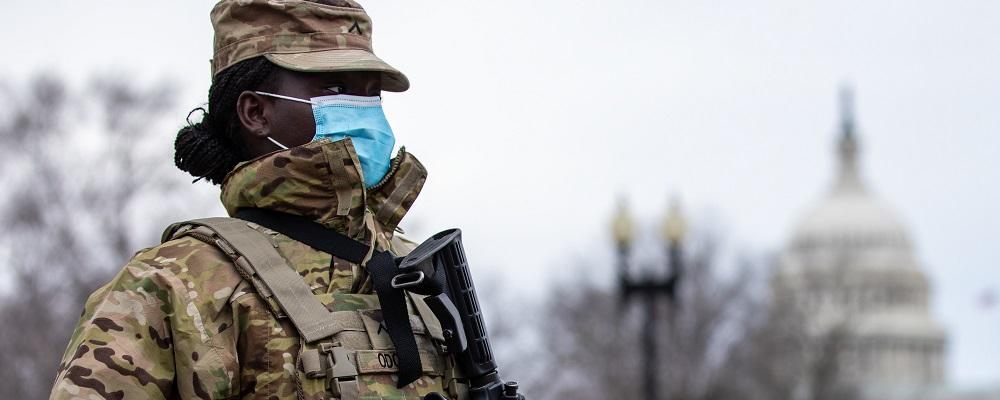 The National Guard could halt training, cancel drills, ground planes and curtail maintenance if not reimbursed for the U.S. Capitol mission by Aug. 1.
A National Guard Bureau white paper circulated to the states paints a dire picture for the force if the nearly $521 million used to support the nearly five-month mission is not put back into Guard coffers.
The House has already approved $1.9 billion in emergency spending legislation that would reimburse the Guard and fund security improvements at the Capitol, among other items. That legislation is awaiting Senate consideration.
A sticking point for some is the inclusion of a Guard quick reaction force designed to augment Capitol Police in case of future emergencies. Establishing such a force would cost $200 million.
Top Republicans have spoken against such a force. NGAUS is also against the proposal, believing Guard soldiers and airmen should perform law enforcement only as a last resort.
The House passed the legislation by a slim margin in a 213-212 vote, mostly along party lines. The Senate is expected to begin to consider the bill this week.
Guard leaders, including Gen. Daniel Hokanson, the chief of the National Guard Bureau, have previously warned Congress about impacts to the force if the money is not reimbursed. Guard leaders funded the mission using personnel and operations and maintenance funds.
Guard leaders will begin notifying soldiers and airmen of potential cancellation of drills if funding is not assured by July 1.
If the Aug. 1 deadline passes, deep cuts will be made, to include:
Canceling unexecuted 15-day annual training and/or August/September drills for Army Guard units;
Canceling more than 2,000 functional and occupational schools for Army Guard soldiers, impacting individual and unit readiness and career progression opportunities;
Curtailing Army Guard ground vehicle maintenance activities and halting all training vehicle movement until fiscal 2022, which will lead to declining operational readiness rates that would be unlikely to recover for 8-12 months;
Halting more than 75 Army Guard armory and training site projects, including 48 readiness center projects;
Curtailing Army Guard rotary-wing aircraft maintenance and restricting flying, which will lead to declining operational readiness across all aviation formations that would be unlikely to recover for 10-14 months;
Decreasing support to recruiting and retention efforts, which could potentially impact fourth quarter end strength;
Grounding the entire Air National Guard fleet for eight days;
Deferring Air Guard formal school training until fiscal 2022; and
Canceling or deferring critical fire suppression system repair and replacement projects in Maryland, Minnesota and the U.S. Virgin Islands
At its peak, the Capitol mission involved 26,000 National Guard soldiers and airmen, representing every state, territory and the District of Columbia. The mission ended May 23, when the Capitol Police assumed full responsibility for the security mission.