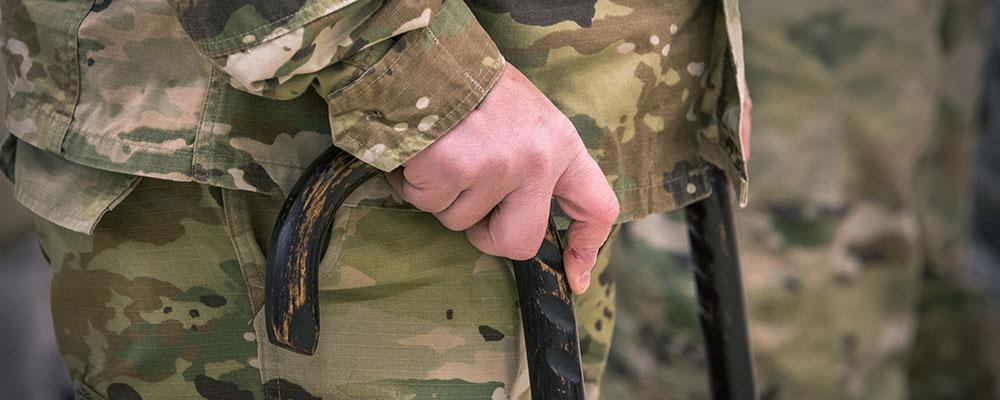 New legislation would require the government to study whether certain Guardsmen are receiving the proper disability and pension benefits.
The Identifying Barriers and Best Practices Study Act would require the comptroller general to conduct a three-year study of benefits provided to veterans who conducted special missions while serving in the National Guard or in other reserve components. Those missions include work as pilots and divers.
Rep. Ro Khanna, D-Calif., introduced the legislation earlier this month with Rep. Elaine Luria, D-Va.., and Rep. Aumua Amata, R-American Samoa.
Specifically, the multiyear study would examine disability and pension data from 2008 to 2018 to identify whether any barriers exist for those veterans. The study would also request recommendations for overcoming those barriers, if any are identified.
Khanna said the study is needed because Guardsmen have reported that service-connected injuries are not always properly documented by medical staff due to the nature of their service and the tempo of the work required to be conducted during that shortened time of service. These eventually leads to difficulty in obtaining disability benefits.
"All veterans who bravely served our country should be fully compensated for any service-connected injuries, wounds or illnesses they might have received while on duty," Khanna said. "Those who participated in special missions, served in the National Guard and reserve components should not face any barriers to receiving disability benefits. Their service is just as honorable and valuable to our nation as any other veteran in the Armed Forces."
The study should help leaders learn more about the nature of disabilities suffered by service members. Luria said that would ultimately help eliminate barriers that some veterans have in establishing benefits. Amata said the bill would honor a special commitment the nation has made to its service members.
"That responsibility calls for thorough diligence to ensure we hear from our veterans and have the best information available to promote their care," she said.