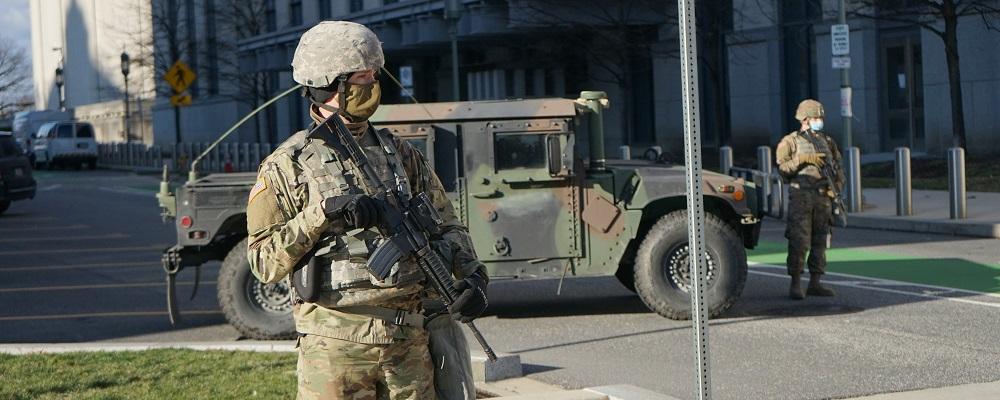 New legislation would extend disability benefits to those National Guard soldiers and airmen injured while serving on state active duty.
The Supporting Disabled National Guardsmen Act, H.R. 4247, was introduced by Rep. Stephanie Bice, R-Okla.
Co-sponsors include Rep. Mikie Sherrill, D-N.J.; Rep. Kat Cammack, R-Fla.; Rep. August Pfluger, R-Texas; Rep. Frank Lucas, R-Okla.; Rep. Sara Jacobs, D-Calif.; and Rep. Steven Palazzo, R-Miss. Palazzo is a member of the Mississippi Army National Guard and co-chair of the House National Guard and Reserve Caucus.
If passed, the bill would amend law to ensure service members disabled while serving their states are eligible for Department of Veterans Affairs' health care and DoD disability pensions.
The legislation has the support of NGAUS and the Enlisted Association of the National Guard of the United States.
"National Guard soldiers and airmen risk injury every time they answer their state's call to respond to an emergency," said retired Brig. Gen. J. Roy Robinson, the NGAUS president.  "When they have our backs, they need know that we have theirs should they get hurt. Representative Bice's legislation would just that. The men and women of the National Guard applaud her."
Bice's inspiration for the bill was an Oklahoma Guardsman who was catastrophically injured while serving on state active duty.
Spc. Cody Casey was injured while helping stranded motorists Feb. 15, 2021, after his Humvee was struck by a semi-truck.
Currently, soldiers and airmen injured in a similar manner must rely on state workers' compensation plans which can be inferior to traditional military health and disability benefits.