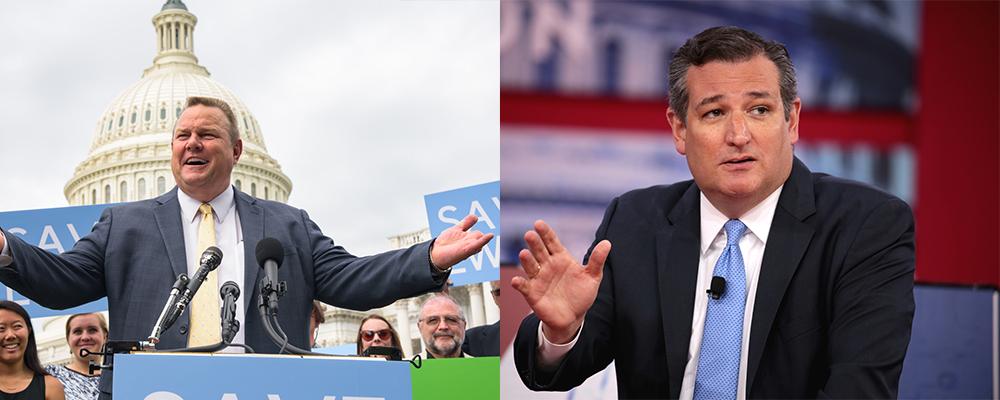 Bipartisan legislation introduced by Sen. Ted Cruz, R-Texas, and Sen. Jon Tester, D-Mont., aims to improve odds for National Guardsmen and Reservists seeking federal jobs.
The Military Reserve Jobs Act would create a tiered preference for hiring qualified members of the National Guard and Reserves. The bill would help service members who do not otherwise currently qualify for a federal hiring preference.
The tiered system would be based on length of military service. It would apply to applicants seeking federal civil service jobs.
The senators said that approximately 44 percent of the Army Guard and 70 percent of the Air Guard serve honorably without having qualified for a federal hiring preference under current law.
"This legislation would ensure these brave men and women have the same opportunities for federal employment as veterans of other military branches," Cruz said.
Officials said the bill would incentivize service members to join the federal workforce. They also note that Guardsmen are more likely to remain in the force if they are gainfully employed.
"More than 200,000 members of the National Guard and Reserves are contributing to our national security by serving across our nation, ready to be deployed," Tester said. "Our bill helps all Guardsmen and Reservists find good-paying jobs while encouraging them to continue their service in uniform."
Cruz and Tester introduced the legislation bill Feb. 14. The Senate Homeland Security and Governmental Affairs Committee is currently considering the bill.