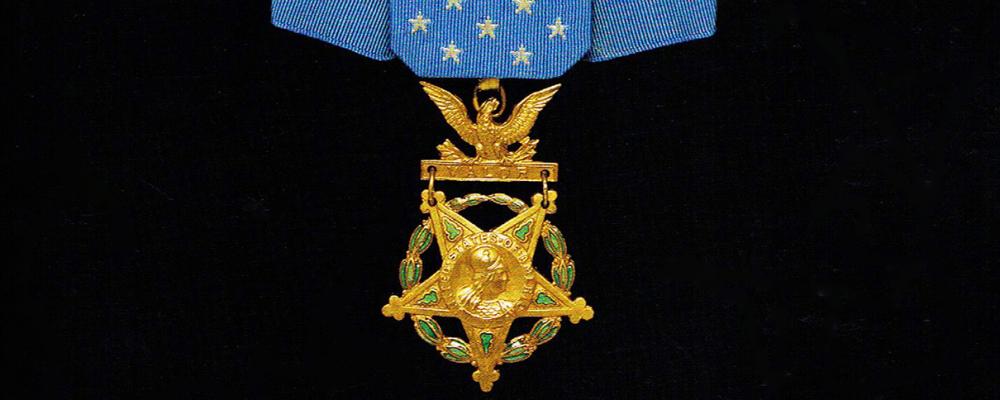 The last living Medal of Honor recipient from World War II would lie in state in the U.S. Capitol upon his death under legislation introduced this year.
Rep. Carol Miller, R-W.Va., introduced the bill, which has the support of the chairmen and ranking members of the Senate and House Veterans Affairs committees, according to Military.com.
The Medal of Honor is the nation's highest award for valor in combat. Four recipients remain from World War II. They are Hershel "Woody" Williams of West Virginia, Charles H. Coolidge of Tennessee, Francis S. Currey of New York and Robert D. Maxwell of Colorado.
Coolidge and Currey both served in National Guard divisions. Coolidge fought with the 36th Infantry Division while Currey fought with the 30th Infantry Division. Williams, a former Marine, has helped do outreach with the West Virginia Guard.
"I'm honored to introduce this legislation that pays respect to our veterans from the Greatest Generation," Miller said. "It is important to show our children the sacrifices made to keep democracy alive in our country and around the world."
The legislation would clear the way for a historic first: No identified enlisted service member has ever been honored with a state funeral, which are reserved for current and former U.S. presidents and those who rendered "distinguished service" to their country. All four veterans served in the enlisted ranks.
Coolidge received the Medal of Honor after fighting near Belmont sur Buttant in France in October 1944.
Then a technical sergeant with the 141st Infantry, he led a section of heavy machine guns covering the right flank of his battalion. While conducting reconnaissance for future gun positions, Coolidge and another sergeant ran into a German infantry company.
Coolidge, looking to bluff the Germans into believing they were part of a larger force, called on the enemy to surrender. After the Americans came under attack, Coolidge assumed command of the unit and coordinated their defense. Days later, Coolidge again led the defense of his unit, crawling forward with hand grenades to inflict damage on the advancing enemy.
After four days of continuous fighting against a numerically superior enemy force, Coolidge led the withdrawal of his unit. He was the last to leave the position.
Currey received the Medal of Honor following fighting with the 120th Infantry in Malmedy, Belgium in December 1944.
Then a sergeant, Currey was a rifleman with a platoon defending a strong point near the town when the enemy launched a powerful attack which overran American tank destroyers and anti-tank guns.
With German forces approaching, Currey armed himself with a bazooka and braved enemy tanks and hostile infantrymen to knock out a German tank and then kill or wound a group of enemy fighters using a nearby building for cover.
Currey then destroyed the building before crossing the street and used anti-tank grenades to continue his assault, at one point climbing onto a half-track in full view of the German troops while allowing five American soldiers time to retire to safety. His efforts forced the enemy to withdraw from the area.
Only 473 military personnel received the Medal of Honor for actions during World War II, more than half posthumously.