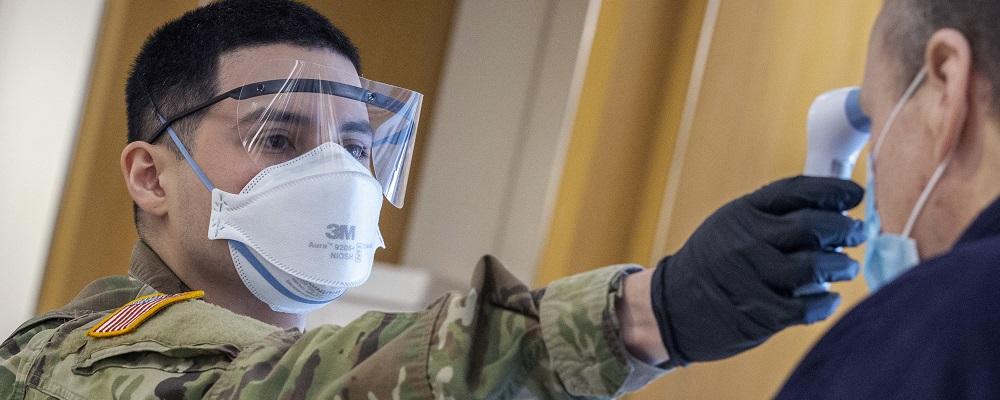 President Joe Biden has extended federal support of the National Guard's state and territory coronavirus response through Sept. 30, the end of the fiscal year.
The Federal Emergency Management Agency will reimburse 100% of pay, allowances and other expenses, according to the Jan. 21 memo.
It supersedes former President Donald Trump's Dec. 3 order that extended the mission through March 31with FEMA covering 75% of the costs.
Every state, territory and District of Columbia has authorization to use Guard soldiers and airmen under Title 32 for FEMA-approved COVID-19 missions.
The new executive order said the full federal support is needed to "protect and support our families, schools, and businesses, and to assist state, local, tribal, and territorial governments to do the same."
The National Governors Association applauded the full federal funding of the Guard mission.
"Waiving cost-share requirements allows states to be more nimble in responding to rapidly changing needs while easing the fiscal burdens they continue to face during the pandemic,"  James Nash, a spokesman for the association, told Stars and Stripes.
Thousands of Guardsmen have been on the pandemic front lines under the control of their governors since March.
The missions have included working in food banks, staffing testing sites, helping process unemployment benefits, distributing protective equipment and disinfecting long-term care facilities.
More than 23,000 Guard soldiers and airmen are currently on COVID-19 duty nationwide, according to the National Guard Bureau.
The number has gradually increased in recent weeks as infections, hospitalizations and deaths have surged and the vaccine roll out has begun.
Guardsmen in 23 states and two territories are now involved in administering the vaccine to health care workers, first responders and those most at risk in the civilian population, according to NGB.
And every state and territory has also started vaccinating Guardsmen, with more than 32,000 personnel receiving at least one dose, the Guard Bureau said.