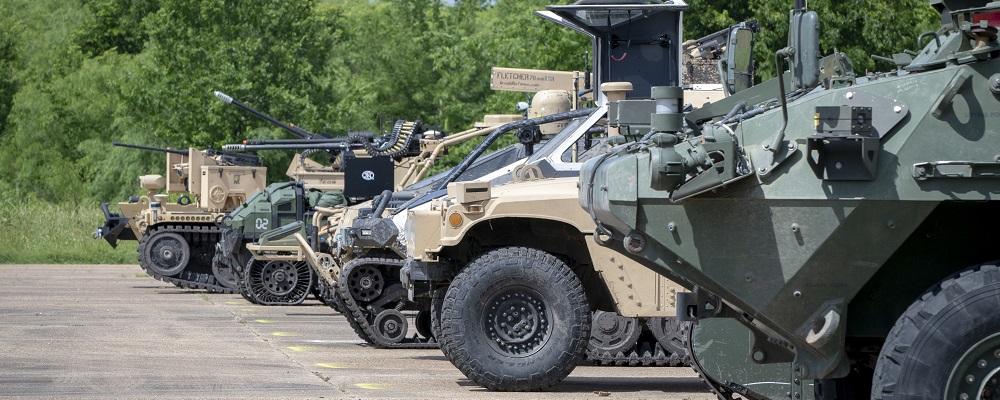 Army Futures Command has selected six companies to develop ways to power electric combat vehicles in austere, remote locations, according to Defense News.
The effort is part of the Next-Generation Combat Vehicle modernization effort. The Army is asking the companies to develop ways to support a future fleet of 225,000 electric vehicles which may be tasked to operate in areas with no existing infrastructure for electric vehicles.
The six companies are part of what Futures Command is calling the Power Transfer Cohort. They began meeting last month and are slated to present concept design presentations to Army leaders in May. Each company received $100,000 to complete the eight-week program.
Each of the participants were selected due to a range of technologies and expertise. They include Coritech Services Inc. of Royal Oak, Michigan; Czero Inc. of Fort Collins, Colorado; Fermata Energy of Charlottesville, Virginia; PC Krause and Associates of West Lafayette, Indiana; Tritium Technologies LLC of Torrance, California; and Wright Electric of Albany, New York.
The Army is pushing electric and hybrid vehicles in an effort to leave behind fuel and disposable batteries, both of which can bog down a logistics tail and limit mobility.
Future Command's cohort program is designed to connect qualified companies that may not typically work on military projects with Army stakeholders seeking to speed up capability development.
Col. Len Rosanoff, the director of the Army Applications Laboratory, said in a release that the cohort approach has already shown results for other issues.
"The Power Transfer Cohort is a chance to show that this model can scale across the Army to solve other complex problems," he said. "This approach will make the Army a better business partner for industry. And we want others in the Army to know they can do this, too."