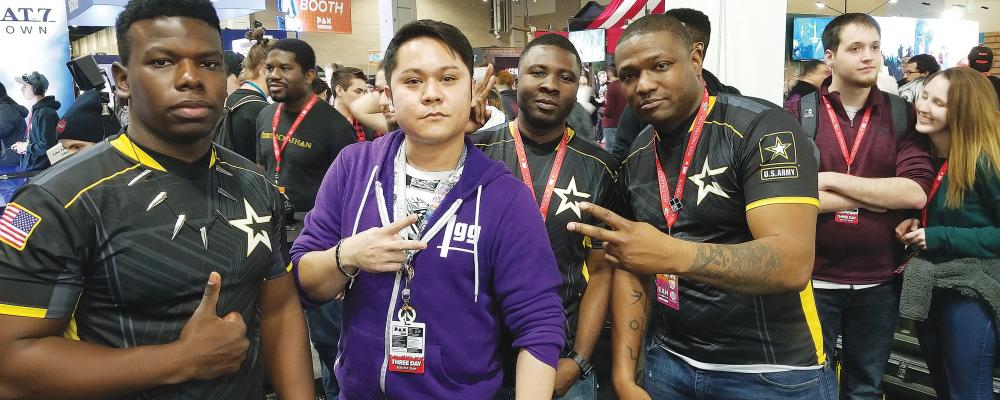 The effort to recruit the nation's youth needs to begin before they reach high school, one senior Army official believes.
Casey Wardynski, the Army assistant secretary for manpower and reserve affairs, says most youths have formed a mental checklist of what they want to do with their lives by the time they've reached adolescence.
"If we wait until they're 17 or 18, we will not be the first impression," he told AUSA's Global Force Symposium last week in Huntsville, Alabama, according to Army Times. "Others will have made that for us."
Army Recruiting Command (USAREC) has already taken steps to do just that, creating a functional fitness and esports team this year to place themselves within already established hobbies.
Following success from an Army recruiter's participation in a live Ultimate Fighter videogame tournament streamed on Twitch, Recruitment Command selected 20 Army gamers out of 8,000 applicants to form a team that will stream video games at home and traveling to tournaments, engaging with Generation Z gamers along the way.
"Our team, they're part of the recruiting force," said Maj. Gen. Frank Muth, the USAREC commander. "And they're out there to: 1) Game, 2) Win and also engage with the Z Generation, to give them knowledge about serving in our military and the opportunities in the military."
The Army is playing catchup in recruiting. All three components of the service fell short of their authorized personnel end-strength in fiscal 2018.
Muth has blamed the shortfall on a strong economy and the slow collapse of traditional recruiting like television ads and cold calls.
He says young people just don't pick up the phone any more. Hence, the effort to connect with prospective recruits in new ways.