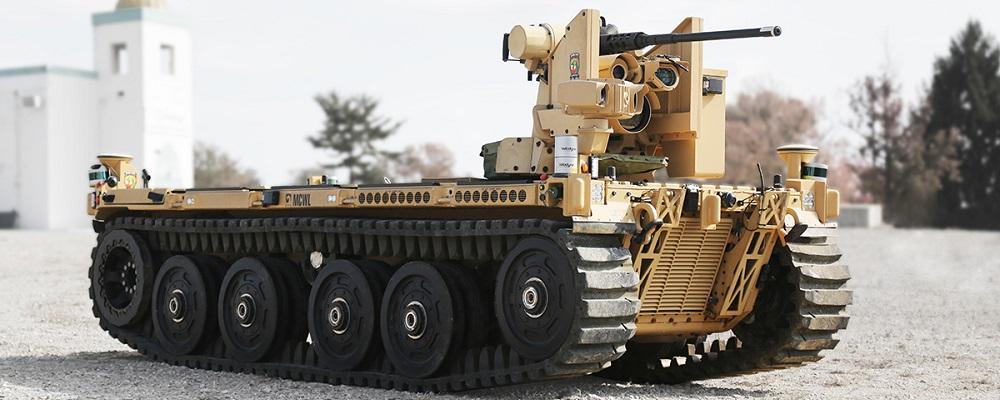 QinetiQ North America and Textron have been selected to build robotic combat vehicles for the Army, according to an announcement from Army Futures Command's Next Generation Combat Vehicles Cross Functional Team.
The Army intends to award an other transaction agreement to the two companies. QinetiQ North America will build four Light Robotic Combat Vehicles. And Textron will build four Medium Robotic Combat Vehicles.
Pending successful negotiations, the Army will award the final OTA for both variants by mid-February.
An other transaction agreement allows the Army added flexibility when compared to a traditional contract and is exempt from some federal procurment laws and regulations.
The cross functional team announced the award along with the Army Ground Vehicle Systems Center, based in Warren, Michigan. The robotic vehicles will be used as part of tests to determine the feasibility of integrating unmanned vehicles into ground combat. A company-level experiment is slated to end in 2021 and a platoon-level experiment will begin in March 2020.
A decision on how the Army will proceed with robotic combat vehicles is expected in 2023.
"Robots have the potential to revolutionize the way we conduct ground combat operations," said Brig. Gen. Ross Coffman, the director of the Next Generation Combat Vehicles Cross Functional Team. "Whether that's giving increased firepower to a dismounted patrol, breaching an enemy fighting position, or providing [chemical, biological, radiological, nuclear and explosives] reconnaissance, we envision these vehicles providing commanders more time and space for decisions and reducing risk to soldiers."
Coffman previously discussed the robotic vehicles and other potential new equipment while speaking at the 141st General Conference & Exhibition in Denver last year.
QinetiQ North America has partnered with Pratt and Miller Defense for their take on the Light Robotic Combat Vehicle, which is a variant of the Expeditionary Modular Autonomous Vehicle, or EMAV.