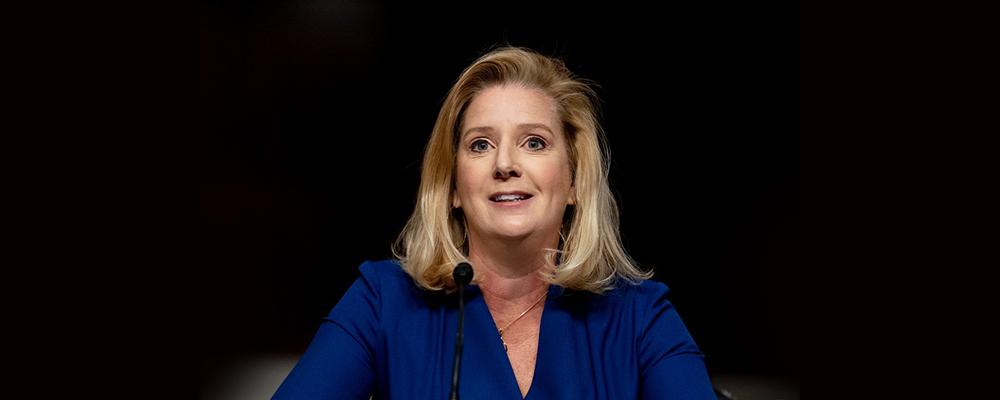 President Joe Biden's nominee to be Army secretary told members of Congress last week that she is concerned about "unreasonable or unhelpful demands" on the National Guard.
Christine Wormuth, who would be the first female Army secretary if confirmed by the Senate, said there was worry the Guard could be overused.
"I am of course concerned about the possibility that there are unreasonable or unhelpful demands on the National Guard, as well as the reserves," Wormuth told the Senate Armed Services Committee.
"So if I were confirmed I would want to look closely at — with Gen. [Daniel R.] Hokanson, chief of the National Guard Bureau — to look at exactly how that strain is manifesting and whether his assessment is that there is undue stress on the force," she said.
The past year has been referred to as the "Year of the Guard" following overlapping deployments in response to the COVID-19 pandemic, civil unrest, natural disasters and more, on top of overseas demands.
At one point last year, more Guardsmen were on duty than at any time since World War II.
But overworking the Guard could impact recruiting and retention efforts, Wormuth warned.
"With our citizen-soldiers, we have to be mindful of the fact that they are balancing their service in our military with their civilian careers and their responsibilities with their families," she said. "And frankly, from a recruiting and retention standpoint, if we are overly taxing the Guard or the reserves, that can be damaging."
Following questions from Sen. Jeanne Shaheen, D-N.H., Wormuth also pledged to look into Guard benefits, including retirement, health care and education benefits, that can differ based on if a Guardsman is under state or federal orders.
Shaheen criticized the current system as being too confusing.