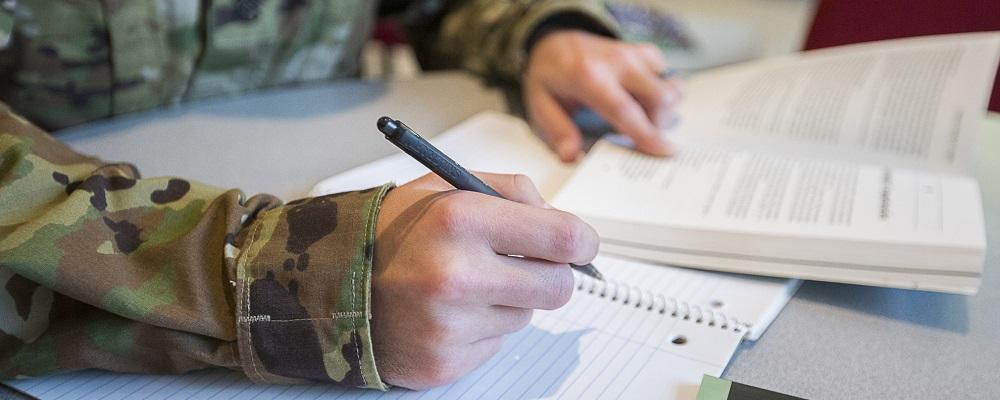 The Army has promised to pay back soldiers impacted by continued issues with its Tuition Assistance Program.
According to reports, ArmyIgnitED has been hampered by months-long issues. The program is used by active, National Guard and Reserve soldiers to help pay up to $4,000 per year for voluntary higher education courses.
The Army switched to ArmyIgnitED this spring, replacing the older GoArmyEd. Problems arose as officials tried to transfer legacy data, leading to the loss of some soldier and school enrollment files.
Some soldiers have paid thousands of dollars or have had to delay courses because of the issues.
"Soldiers will be reimbursed for any out-of-pocket expenses up to their authorized amount and will have a year to file their claims," said Col. Charles Rambo, the director of Army Credentialing and Continuing Education Services for Soldiers.
For now, the Army is allowing soldiers to sign up for tuition assistance manually through Army education centers and offices. Officials have also reached out to university provosts to resolve any issues soldiers are currently experiencing.
"I own this problem and take responsibility for it," said Lt. Gen. Ted Martin, the commanding general of the U.S. Army Combined Arms Center. "I humbly apologize to the soldiers who have had any financial hardship because of this."
Martin said he would respond quickly to all soldier requests for assistance.
More than 110,000 soldiers used the tuition assistance program in fiscal 2020. This year, more than 81,000 soldiers have enrolled in over 255,000 courses through the program.
Soldiers experiencing issues with the program are asked to open a case file at armyignitedprod.servicenowservices.com/ignited, speak to their chain of command and contact the tuition assistance representative at their educational institution to ask about their refund policy.