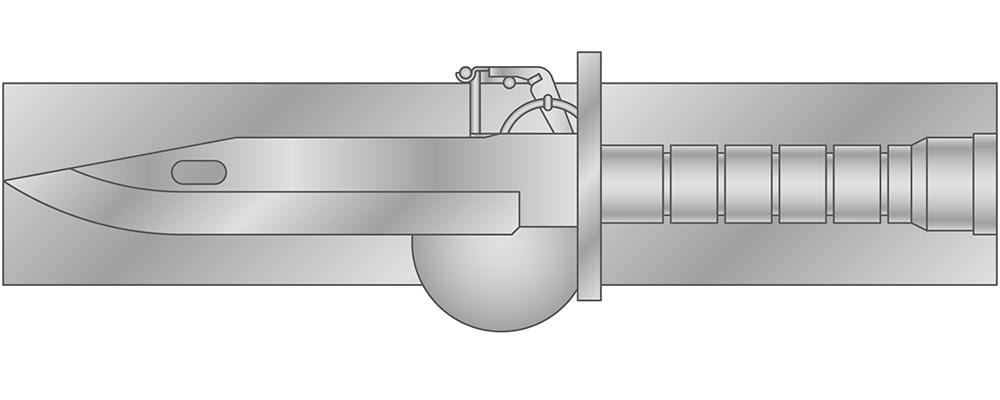 U.S. Army Training and Doctrine Command unveiled a new proficiency badge during Army birthday celebrations last week.
The Expert Soldier Badge would be on par with two of the Army's most prestigious and hard-earned skills badges — the Expert Infantry Badge and the Expert Field Medical Badge.
Officials said the new badge would recognize soldiers who are ineligible to earn the EIB and EFMB in their current military occupational specialties.
Army officials said they will implement the ESB early in fiscal 2020 and will finalize standards and regulations for the new badge by September 2019.
Earning the badge will test a soldier's proficiency in physical fitness, marksmanship, land navigation and other critical skills, and demonstrate "a mastery of the art of soldiering," officials said.
The badge is designed to improve lethality, recognize excellence and increase readiness. Soldiers in the infantry, Special Forces and medical career fields will not be eligible for the ESB.
"Like the EIB and EFMB, the ESB test will be a superb venue for individual training in units and the badge will recognize a soldier's mastery," said Gen. Stephen J. Townsend, the TRADOC commanding general. "And it will be just as tough to earn as the EIB and EFMB because the soldier will have to demonstrate fitness, weapons proficiency, navigation and warrior task skill at the expert level."
Standards for the badge will not be adjusted for age, gender or any other criteria. The test will share about 80% of its warrior tasks with the EIB and EFMB and will be designed to be administered alongside those badges.
Brigade commanders will decide when best to schedule tests.
To qualify to take the ESB test, soldiers will need to pass the Army Combat Fitness Test and qualify as an expert on the M4/M16 rifle. They will also need to be recommended by their chain of command.
The test will include the ACFT, day and night land navigation, individual testing stations and a 12-mile road march. The test may also include five additional tasks selected by the brigade commander, to include reacting to an improvised explosive device, constructing fighting positions and marking CBRN-contaminated areas.