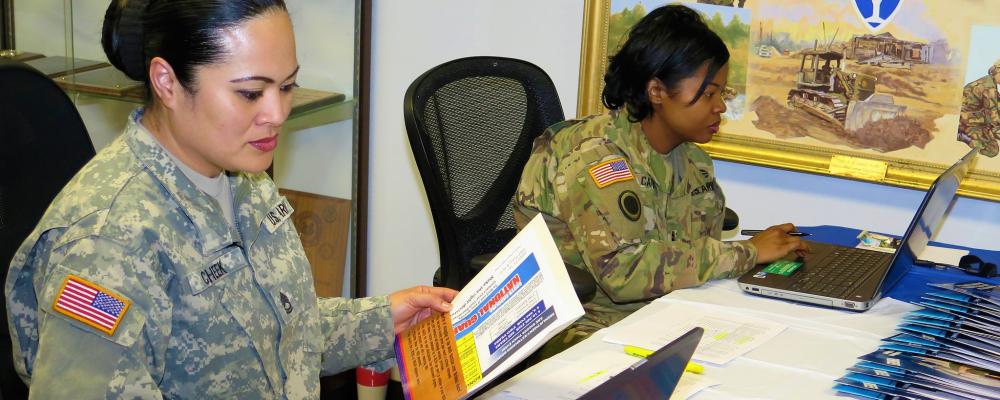 An Army National Guard system that streamlines incentives for new recruits and soldiers transitioning from the active component is back online after a months-long outage.
Officials with the National Guard Bureau said the Army National Guard Incentive Management System was up and working as of Feb. 25, allowing recruiters and career counselors to once again process incentives and various bonuses in an expedited manner.
GIMS had been inoperable since Oct. 26, 2018, when Pentagon servers that hosted the system experienced "a catastrophic failure which caused a near total loss."
In the interim, Guard recruiters had to process paper packets for incentives, which caused weeks-long delays. The Guard estimates that approximately 15,000 soldiers were affected during the outage.
Officials said states must now validate and in some instances, reenter incentive information into GIMS to ensure data fidelity. And incentive teams are reviewing existing payments in the system to certify them. Manuel payment processing will remain open until all data is fully restored.
Officials said the Army Guard has secured funding to assist states if they require additional support for their incentive teams.
GIMS was first implemented in 2012 to assist the Army Guard in recruiting and retention efforts. The system allowed individual states to manage and monitor incentives and education benefits for soldiers via a web-based interface system.
It was designed to help prevent fraud, waste and abuse while streamlining the process for soldiers to receive incentives and other benefits.