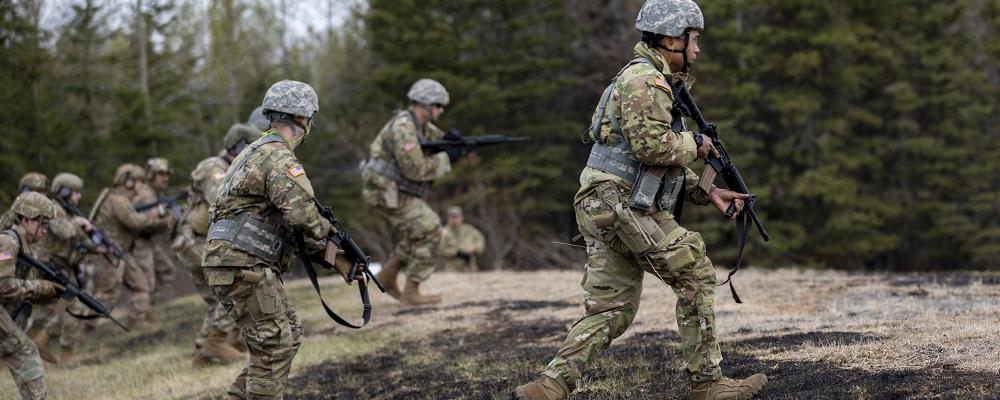 An emphasis on countering China and the withdrawal from Afghanistan means the Army is facing funding cuts in President Joe Biden's fiscal 2022 budget request.
The largest military service is seen as the "bill-payer" for a largely flat defense budget.
For the Army, that means a nearly $3.6 billion decrease in funding, if enacted, from $176.6 billion to $173 billion. And a loss of approximately 1,700 troops from all three components, including 500 Army Guardsmen.
Maj. Gen. Paul Chamberlain, the director of the Army budget, said the cuts will not impact force structure. Army leaders previously warned the Army needs to grow, not shrink, in the coming years to adequately face emerging threats.
Defense officials said the budget proposal reflects a shift in resources to match priorities. That means additional investments to the Navy and Air Force to address strategic competition with China. For the Army, officials said the budget "reflects the President's decision to withdraw all U.S. troops from Afghanistan prior to the beginning of fiscal 2022."
Army Guard end strength would be set at 336,000 soldiers, but the force would see an increase of 250 Active Guard Reserve positions.
The budget proposal also sets aside $776.3 million for 24 UH-60M Black Hawk helicopters for the Army Guard and $166.2 million for 24 UH-60 Black Hawks to be converted to V models, also for the Guard.
Other items include $981.3 million to modernize 70 M1 Abrams tanks for the Army Guard. And $135.1 million to pay for Joint Light Tactical Vehicles. The Army plans to purchase 3,799 JLTVs, with about one-fourth slated for the Guard.
More than $257 million has also been proposed for Army Guard military construction projects, with 12 projects spread across 10 states and Guam.
The projects include readiness centers in Connecticut, Idaho, Kansas, Louisiana, Montana, Virginia and Guam; housing for post-initial military training in Georgia; and maintenance shops in Illinois, Maine and Virginia.