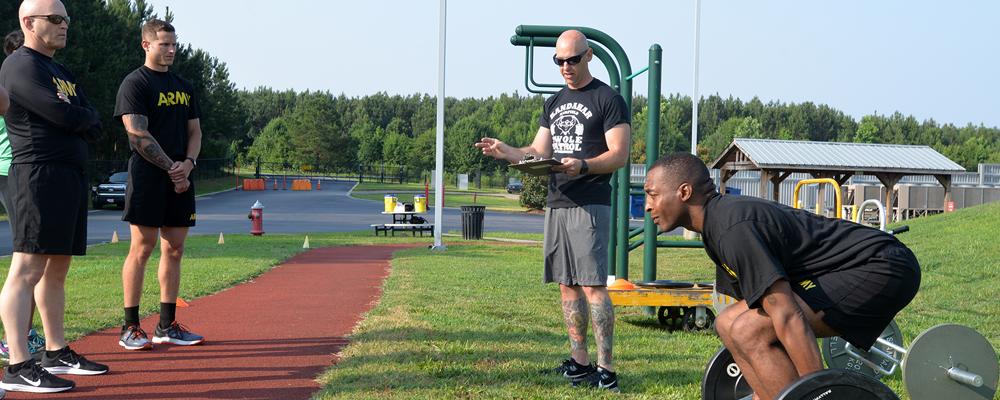 The Army Combat Fitness Test is receiving some final tweaks before it is introduced to the force.   
The six-event ACFT becomes the Army's new standard physical fitness test in October 2020. Units will begin using the test unofficially in subsequent months. But in the meantime, Military.com reports that officials are planning final adjustments to grading and standards based on early test results.
Michael McGurk, the director of research for the Center for Initial Military Training, told the news site that the Army would publish a new set of standards later this year.
The changes will be based on an ongoing field test of the ACFT that includes 63 battalions, including active, National Guard and Reserve soldiers.
McGurk described the adjustments as "very minor."
"We will look at where we set the initial levels and determine based on the results of the field test — 'hey, did we aim too high, or too low, or about right?" he said.
The test, meant to replace the Army Physical Fitness Test, includes a deadlift, standing power throw, hand-release push-ups, a 250-meter sprint-drag-carry, leg tucks and a two-mile run. It is designed to provide commanders with a more complete picture of a soldier's fitness versus the current test, which includes push-ups, sit-ups and a run.
Critics of the ACFT have said it puts a burden on soldiers in rural areas because of the equipment needed to complete  —  or train for  —  the test.
According to reports, the Army is also looking at possible alternate events for the ACFT for soldiers with permanent injuries that prevent them from completing the new test.