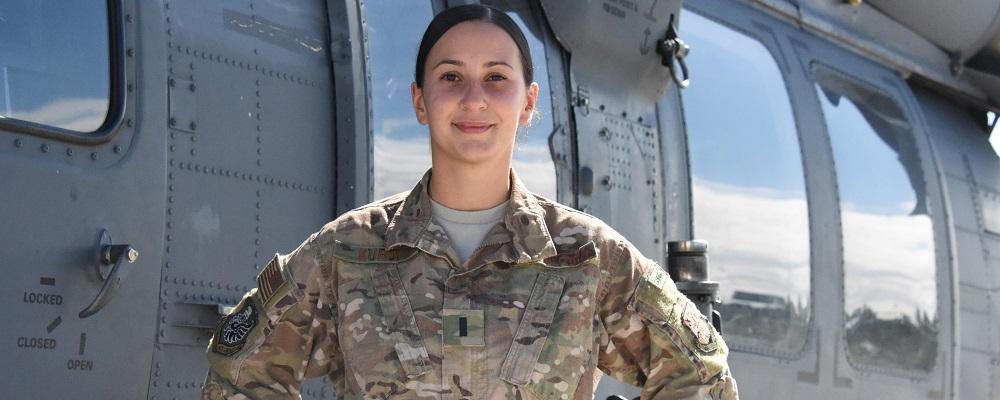 A new Air National Guard rule is making it possible for enlisted airmen over the age of 39 to become non-rated commissioned officers.
The previous rule required that airmen be 39 years or younger at the time of commissioning. With the rule change, that requirement has been replaced, and now airmen can commission regardless of age as long as they are at least 10 years away from their mandatory retirement age.
The rule effects only non-rated officer positions. Non-rated career fields are not directly related to flying aircraft.
"To overcome the challenges of the future, the Air Guard needs enlisted members who are leaders to take their problem-solving abilities to the next level and serve as officers," 2nd Lt. Patrick S. White, a logistics officer with the 106th Rescue Wing in New York, said in a release from the New York National Guard.
The Air Guard has a lower percentage of officers than the Air Force Reserve or the active component. Just 17% of Air Guard members are commissioned, compared to 24% of the Air Force Reserve and 23% of the active component.
Although there are fewer officers in the Guard compared to the other components, the Air Guard constitutes "21% of the total Air Force and provides almost 50% of the Air Force's tactical airlift support, combat communications functions, aeromedical evacuations, and aerial refueling," according to officials.
While the rule changes relaxes the age requirement, the rest of the application process remains the same.
The National Guard Bureau retains the final say in officer selection. After the officer candidate successfully completes their training at Maxwell Air Force Base in Alabama, they must also attend a technical school and complete on-the-job training.