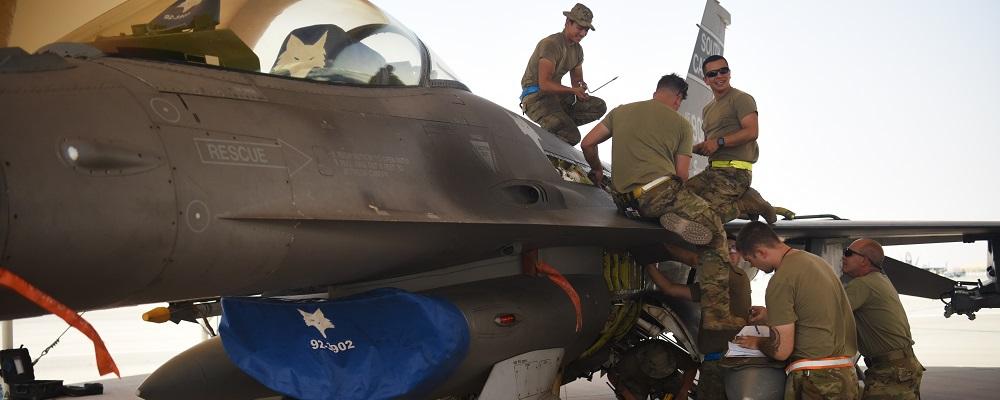 The Air Force plans to divest more than 200 aircraft with its fiscal 2022 budget request.
Officials want to use the cuts to free up $1.3 billion to reinvest in its sixth-generation fighter, hypersonic weapons and other emerging technologies.
Aircraft on the cutting block include 42 A-10s, 48 F-15C/Ds, 47 F-16C/Ds, 18 KC-135s, 14 KC-10s, 13 C-130Hs and 4 E-8 JSTARS aircraft. The Air Guard all but the KC-10 tankers. Specific plans for the cuts have not been released.
The JSTARS cuts would be the start of phasing out the platform over five years, officials said. The mission is performed by both active-component and Georgia Air National Guard airmen and includes 16 specialized aircraft based on a Boeing 707. The planes help gather battlefield information for U.S. commanders.
Acting Air Force Secretary John Roth said phasing out the planes would allow 2,000 active and Guard airmen at Robins Air Force Base, Georgia to transition to four new missions. That includes the Advanced Battle Management System, which allows for real-time sharing of battlefield information between satellites, military aircraft, ground forces and commanders.
The Air Force does plan on purchasing newer aircraft, but not enough to completely replace those it is seeking to divest.
The budget request calls for $4.7 billion for 48 F-35A Lightning II fighters, $1.3 billion for 12 F-15EX fighters and $2.3 billion for 14 KC-46 tankers. None were designated for the Air Guard.
Overall, the request would reduce the Air Guard's combat-coded squadrons from 21 to 20.
The proposal also calls for more than $150 million in Air Guard military construction projects, with 11 projects in the nine states of Massachusetts, Michigan, Mississippi, New York, Ohio, South Carolina, South Dakota, Wisconsin and Wyoming.