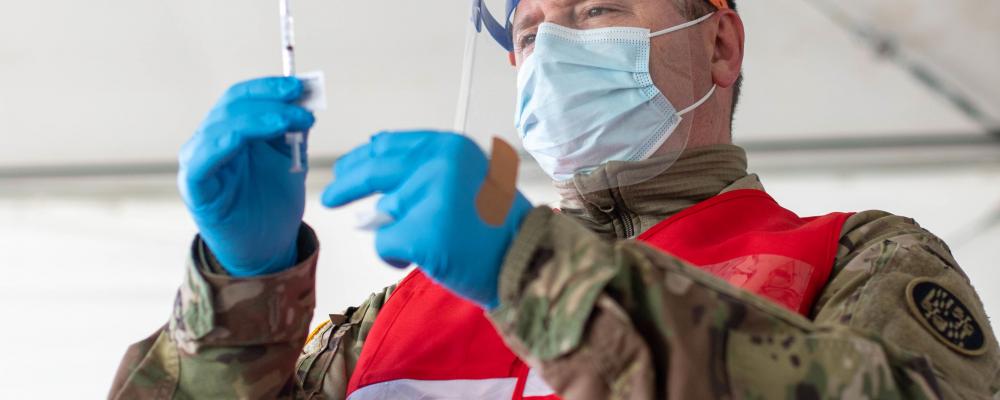 National Guardsmen and Reservists enrolled in TRICARE Reserve Select will pay more for their health insurance in 2023, according to a policy update from the Defense Health Agency.
TRS monthly premiums will increase in January from $46.70 to $48.47 for single coverage and from $229.99 to $239.69 for family coverage.
Both prices are still well below what private insurance companies charge for similar coverage.
The TRS program provides most drilling Guardsmen and Reservists — and their families — a low-cost option for medical coverage through the same agency that delivers health care at no cost to active-duty personnel.
The only Guardsmen and Reservists ineligible for TRS are those working full-time for the federal government.
By law, this group must purchase their coverage from the Federal Employees Health Benefits Program, which is often more expensive than TRS.
This category includes the Guard's dual-status technicians, who are considered full-time federal employees despite needing to maintain their drill status to keep their jobs.
Other TRICARE programs will also have higher premiums this year, reflecting increasing health care costs nationwide.
Programs with steeper premiums include the TRICARE Retired Reserve, the TRICARE Young Adult and some Continued Health Care Benefit programs.
TRR is an option for retired Guardsmen and Reservists under age 60.
Unlike TRS, which the Pentagon largely subsidizes, participants pay full-cost coverage.
Monthly premiums for single members will go from $502.32 to $549.35.
People with family coverage will see an increase from $1,206.59 to $1,320.76.
Monthly increases for college-aged family members enrolled in the TRICARE Young Adult program will depend on the option covering them.
For example, for those using Tricare Young Adult Select, monthly payments will go from $265 to $291.
Those using Tricare Young Adult Prime will see monthly payments rise from $512 to $570.
Recently discharged active-duty members with temporary health insurance under the Continued Health Care Benefit Program may see their premiums increase depending on their circumstances.
Program enrollees pay quarterly fees.
For 2023, premiums for a single person will stay $1,654 per quarter, while a family will see their quarterly premiums rise from $4,079 to $4,134.
— By John Goheen