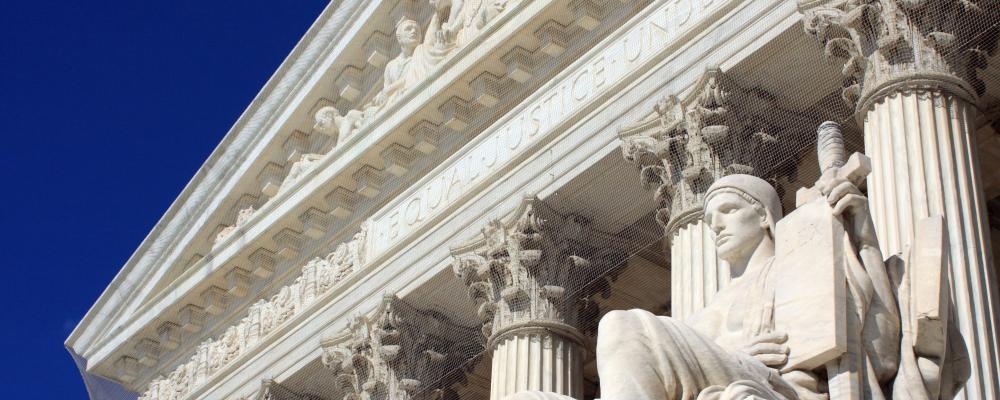 The Supreme Court heard arguments Monday in a case involving the collective-bargaining rights of Ohio National Guard dual-status technicians.
Ohio Adjutant General's Department v. Federal Labor Relations Authority concerns the extent to which the Civil Service Reform Act of 1978 allows the FLRA to regulate the Guard's labor practices.
After taking effect, the Civil Service Reform Act of 1978 established modern federal sector labor law.
The American Federation of Government Employees now argues that while dual-status technicians are full-time civilian employees hired by the state National Guards to support their missions, they are paid by the federal government and carry the benefits of federal civilian employment, including collective bargaining rights.
As a condition of their employment, Guard dual-status technicians must also be drill-status Guard soldiers or airmen.
More than 32,000 technicians are represented by unions in every state but Mississippi, according to the FLRA.
In its brief, Ohio argued the FLRA has been empowered to regulate the labor practices of federal agencies, not state militias.
"That limited grant of power over statutorily defined federal entities does not confer any power over state entities and state officers," wrote Benjamin Powers, Ohio's solicitor general. "So the Authority has no power over state national guards or state adjutants general."
The case's roots exist in a 2011 Collective Bargaining Agreement signed by the Ohio Guard and the AFGE, the union representing Guard technicians.
The CBA expired in 2014, with both sides initially agreeing to maintain the status quo.
But in 2016, Ohio asserted it wasn't bound by an expired agreement and stopped withholding union dues.
The union responded with several unfair labor practice claims.
The Supreme Court's ruling could have implications for federal military power, labor relations for state militias and the balance of power between state and federal governments.
Last spring, the attorneys general of Alabama, Alaska, Arkansas, Idaho, Louisiana, Oklahoma, South Dakota, Texas, Utah and West Virginia joined Mississippi's attorney general in filing an amicus, or friend of the court, brief supporting the Ohio Guard's position.
On Monday, several Supreme Court justices were skeptical of Ohio's argument during their questioning.
Justice Sonia Sotomayor suggested the Court "should be doing very little to interfere" in the bargaining process that has existed for more than 40 years.
Justice Neil Gorsuch said he was "curious about the federalism implications of this case."
For example, Gorsuch asked if the Supreme Court ruling against the Ohio Guard would mean Congress must similarly regulate other state employees in federally funded roles.
The Supreme Court's ruling on the case is expected this spring.
The arguments in Ohio Adjutant General's Department v. Federal Labor Relations Authority reside here.
The case's oral arguments are available here.
— By Jennifer Hickey