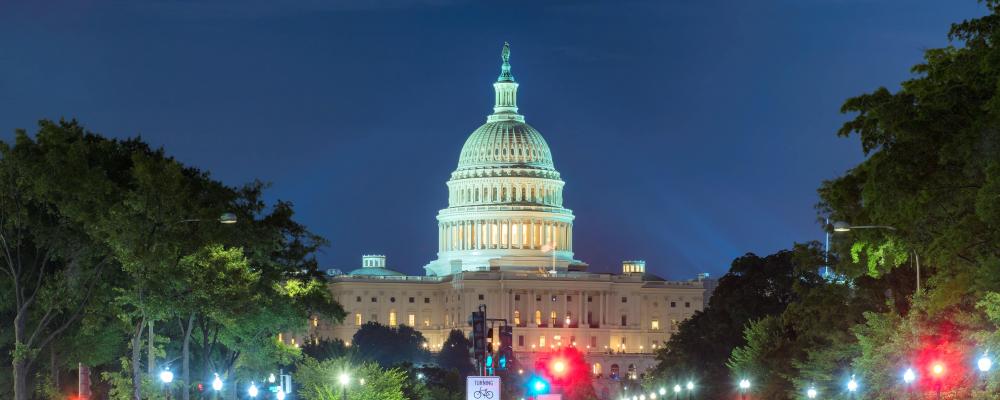 President Joe Biden signed a short-term continuing resolution into law Friday, averting a partial federal government shutdown.
The House passed the bill earlier Friday. The Senate passed it Thursday.
The CR funds the federal government through Dec. 16, giving Congress more time to complete a comprehensive spending package for fiscal 2023.
While funds keep flowing, a CR isn't good news for the Defense Department.
The DoD will now operate at fiscal 2022 spending levels without adjusting for record inflation or any money for new programs.
Consequently, all the military services lose buying power while being forced to avoid starting modernization and other priorities.
The National Defense Industrial Association estimates the DoD lost more than $110 billion in buying power from fiscal 2021 to 2023 due to inflation following the COVID-19 pandemic and supply chain challenges.
David Norquist, a former deputy secretary of Defense and comptroller, told The Hill CRs create delays in a system where speed is an advantage over America's adversaries.
"What a CR says is, let's wait — let's give China a three-month head start, maybe a six-month head start, before we actually start on this project that everybody decides is essential," said Norquist, who's now NDIA's president and CEO.
"Going quickly is not normally a federal government strength in the first place, and this says stop, go slower, take longer," he added.
"And if you think you are in a competition to deter another country through innovation, that's poison."
Modernization isn't the only priority affected.
Readiness and quality of life programs for current personnel, veterans and their families are also impacted, said retired Brig. Gen. J. Roy Robinson, the NGAUS president.
Unfortunately, CRs have become normal.
The federal government has operated under continuing resolutions in 43 of the past 46 years.
Lawmakers may have nearly three months to pass all 12 appropriation bills, but little will get done until after the Nov. 8 midterm elections.
While the Senate has nine workdays this month, the House doesn't return to Capitol Hill until Nov. 14.
The two chambers of Congress are far apart on defense spending.
The House Appropriations Committee has proposed a $761.6 billion top line for defense spending in fiscal 2023.
The Senate Appropriations Committee has proposed $850 billion for the same window.
The full fiscal 2022 budget wasn't completed until late March, nearly six months into the fiscal year.
The fiscal 2022 budget progress required multiple CRs.
— By John Goheen