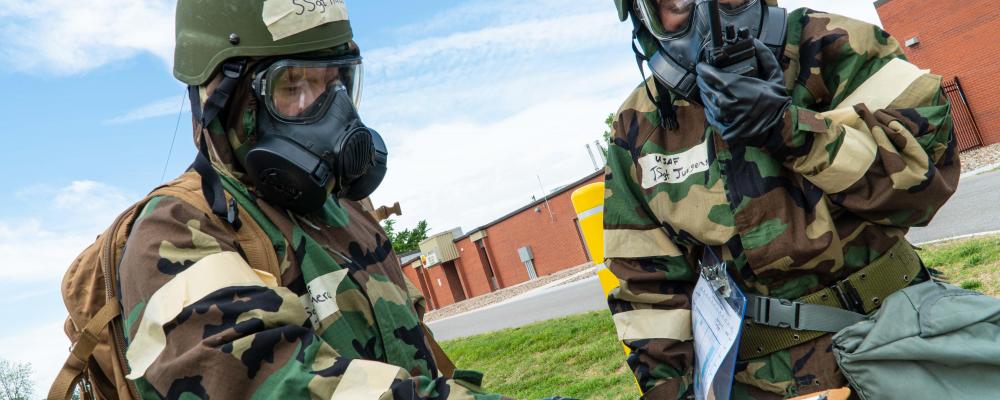 Congress appears poised to add tens of billions of dollars to President Joe Biden's already record defense budget request.
Forty-year-high inflation coupled with increasing threats worldwide are the reasons.
The Senate Armed Services Committee last week endorsed a $45 billion increase to Biden's military spending plans, multiple reports on the panel's closed-door markup of the fiscal 2023 National Defense Authorization Act say.
Biden asked for a $813 billon topline, with $773 billion going to the Defense Department.
But Pentagon leaders admit that amount was developed with a presumed 2% inflation rate.
Inflation today exceeds 8%, per government figures.
Although Republicans wanted a 3-5% defense budget increase over inflation, SASC ranking member James Inhofe, R-Okla., indicated satisfaction with the top line.
The action had strong bipartisan support.
"This addresses the effects of inflation, which is significant, and provides additional security assistance to Ukraine," committee Chairman Jack Reed, D-R.I., told reporters.
"It accelerates the production of certain munitions," he continued. "It provides additional resources for service and combatant command requirements. It authorizes funding for additional military construction projects and facility maintenance."
The bill also includes a 4.6% pay raise for troops; offers language requiring all women to register for potential future military drafts; mandates new oversight of civilian casualties from overseas operations; and increases funding for procurement of a host of combat aircraft, naval vessels, armored fighting vehicles and munitions, reports said.
Should the spending increase hold, it would mark the second consecutive year Congress added significantly to the president's defense request. Lawmakers added $30 billion to the White House's previous defense spending proposal.
The House is expected to make its own push to increase Pentagon spending. 
The House Armed Service Committee is marking up its NDAA today. One amendment under consideration includes a $37 billion boost.
Yet an increase seemingly faces more headwinds in the HASC than it did in the SASC. 
HASC Chairman Adam Smith, D-Wash., has said he expects his committee will increase Biden's request despite his skepticism of the need.
"President Biden's budget request will meet our country's defense challenges, and the [Defense] Department does not need more than it asked for," Smith said in statement released this morning.
"I have always believed that the Department needs more discipline, not more money, and I look forward to making that argument once again during a robust debate," he added.
While key steps, the HASC and SASC markup of their versions of the NDAA are part of a multistep process for reaching a final defense budget. 
The two chambers must negotiate differences between each edition of the NDAA, an event expected by summer's end.
Both chambers must then approve a compromise, a move not likely until later in the year due to the mid-term elections.
Any spending increases must ultimately be reflected in defense appropriations, which are developed separately.
- By John Goheen