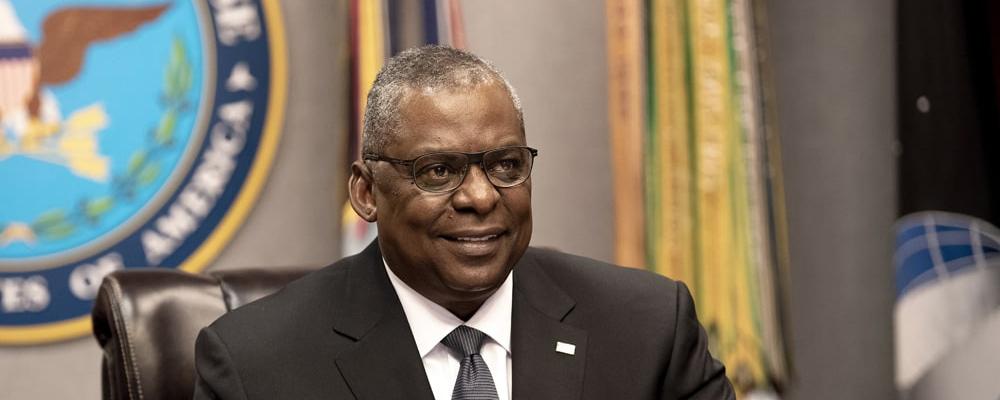 Defense Secretary Lloyd J. Austin III reinforced the National Defense Strategy's emphasis on China as the nation's "pacing challenge" and the "acute threat of Russian aggression" in a rare message to the force March 2.
The memo precedes the release of President Joe Biden's fiscal 2024 budget request, which is expected Thursday.
Austin also mentioned the increasing danger posed by North Korea, Iran and global terrorist organizations.
"We face historic challenges — but we will meet them," he said.
Austin said that the U.S. has "the best fighting force in history, and our military families, civilian and contractor workforce, and domestic and international allies and partners are without equal."
He also emphasized the Department of Defense's integrated deterrence strategy and the ability to "coordinate our efforts across all warfighting domains, theaters, and the spectrum of conflict to create new and more complex dilemmas for our adversaries."
The defense secretary added that investments strengthening cybersecurity, long-range fires, undersea warfare and joint all-domain command and control will feed that integrated deterrence approach, dissuading America's potential adversaries.
"Finally, to strengthen America' s competitive edge further, we are making historic investments in defense research and engineering, a once-in-a-generation investment in our shipyards and our munitions industrial base, and much more," he continued.
But Austin made clear that China is the priority.
"An increasingly aggressive China is trying to shape the international rules-based system to suit its authoritarian preferences," he said.
"This is a generational challenge, and the Department will rise to meet it," Austin argued.
According to Austin, countering China will require significant collaboration.
"We must continue to break down stovepipes across the Department; improve our cooperation with the interagency and Congress; and work with our allies and partners to improve operational planning, increase joint and allied interoperability, and better align our operations, activities, and investments," he explained.
Per Austin, building resilience and readiness is additionally part of DoD's efforts.
"We will strengthen our mental health care and suicide prevention efforts, maximize the effectiveness of the Military Health System, and improve military housing," Austin said.
"Thank you all for what you do every day," he concluded. "I'm honored to call each of you my colleagues."
"Together, we will continue to tackle the challenges of this decisive decade to meet our sacred obligation to defend the American people."
— By John Goheen