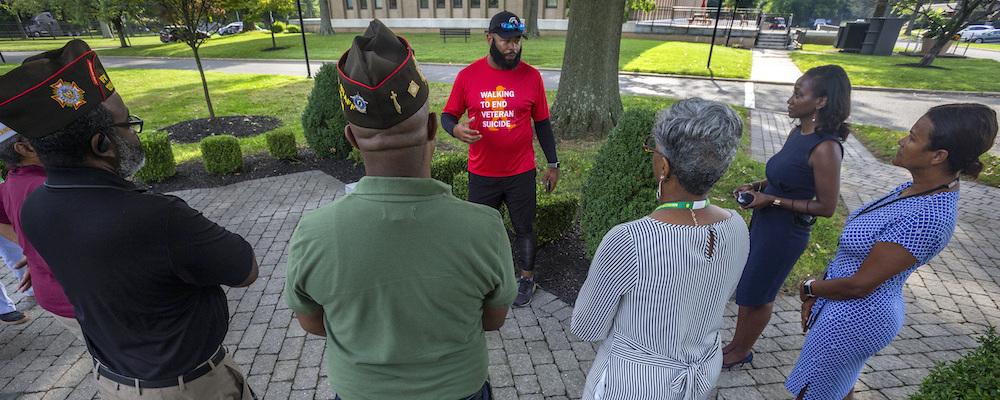 Veterans who have served since 2001 are dying at higher rates than Americans overall, according to researchers at a Texas university.
The study, published in JAMA Network Open, was reported by Military.com. It was authored by researchers at the University of Texas at San Antonio who reviewed the records of more than 2.5 million post-9/11 veterans.
They found an estimated 3,858 "excess deaths" above what would normally have been expected over a 17-year study period.
Death rates by accidents, suicide and homicide are all higher than the national averages, with numbers even higher for veterans who have suffered a traumatic brain injury.
The suicide rate for post-9/11 veterans is twice that of Americans overall, Military.com reported. The homicide rate is 1.5 times that of the general population. And accidental deaths were slightly higher.
Veterans were also more likely to die from cancer and cardiovascular disease.
Jeffrey Howard, an associate professor of public health who led the study, told the news outlet that the research shows there is "a multidimensional set of risk factors that are not necessarily medical that need to be addressed in this population."
Most of the excess deaths were concentrated among younger veterans, ages 18 to 44. Howard told Military.com that prior research showed younger veterans are more susceptible to risky behaviors.
He said he hoped the study would generate more awareness on deaths among veterans that are preventable.
"It shouldn't be just all doom and gloom, 'Oh, my gosh, I have a TBI, I'm destined to have one of these bad outcomes.' I don't think that's the message," Howard said.
"The takeaway is that having these exposures puts individuals at greater risk for a variety of outcomes, so, what we need to be focused on — as a whole, not only within the military, within the VA, but as a society in general — is supporting individuals who served our country and doing everything we can to help them transition from military service to civilian life."