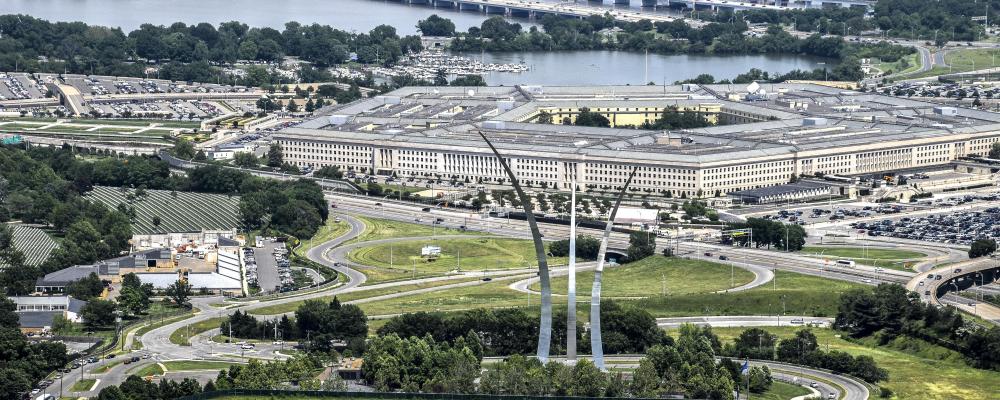 The Defense Department lacks adequate guidance to oversee its business and financial systems, according to a recent Government Accountability Office report.
The GAO report also found that the Pentagon risks investing funds in developing and maintaining systems that cannot be audited.
"Although DOD's spending makes up about half of the federal government's discretionary spending, and its physical assets represent more than 70% of the federal government's physical assets, it remains the only major agency that has never been able to accurately account for and report on its spending or physical assets," the March 7 report stated.
DoD hasn't achieved a clean audit since independent audits were initiated in 2017.
The agency's "business systems modernization and financial management efforts" have also been on GAO's High Risk List since 1995.
GAO, Congress' investigative arm, offered nine sets of recommendations to DoD.
One recommendation that GAO made to DoD included implementing a strategic plan for workforce planning.
Another suggestion was ensuring that the "data on the extent of business and financial system compliance with statutory requirements is reliable."
A separate GAO report in January said that DoD lacks a strategy to address improper accounting of government property in the possession of the agency's contractors.
The extent of DoD's mismanagement has drawn increased criticism from lawmakers.
"DoD's lax financial management and inability to adequately track weapons, equipment and other defense articles have raised serious concerns about DoD's stewardship of taxpayer dollars, especially as DoD's budget approaches thirteen figures," wrote Rep. James Comer, R-Ky., the chairman of the House Committee on Oversight and Accountability, in a March 6 letter to Defense Secretary Lloyd J. Austin III.
The letter, co-authored by Rep. Pete Sessions, R-Texas, the chairman of the committee's Government Operations and Federal Workforce Subcommittee, also requested a staff-level briefing on the Pentagon's plans to implement GAO's recommendations.
While Congress has required financial audits for agencies since 1990, the Pentagon failed its first completed audit in 2018.
"The Department of Defense spends billions each year to improve its accounting systems, but this investment has failed to produce better systems," Sen. Bernie Sanders, I-Vt., Sen. Ron Wyden, D-Ore., and Sen. Chuck Grassley, R-Iowa, said in a March 7 press release.
"These systems cannot generate reliable and complete information," the bipartisan group of senators added.
"They cannot even perform the most elementary task in the book: to capture and post transactions to the correct accounts."
The senators then asked GAO to review the Pentagon's financial management systems.
In the past, the group of senators has supported the Audit the Pentagon Act, which would require the DoD to finally pass a full independent audit.
The added scrutiny on DoD follows the release of President Joe Biden's $842 billion defense budget request for fiscal 2024 last week.
Biden's plan includes another $9.1 billion for business system investments.
In a Monday briefing, Deputy Secretary of Defense Kathleen Hicks was asked why the Pentagon should be given "an unbridled" budget if the agency can't pass an audit.
"[The] audit's incredibly important," Hicks said.
"This department is, from the secretary on down, focused on making sure we can achieve a clean audit opinion," she added.
According to Hicks, a clean DoD audit is probably a decade away.
— By Jennifer Hickey