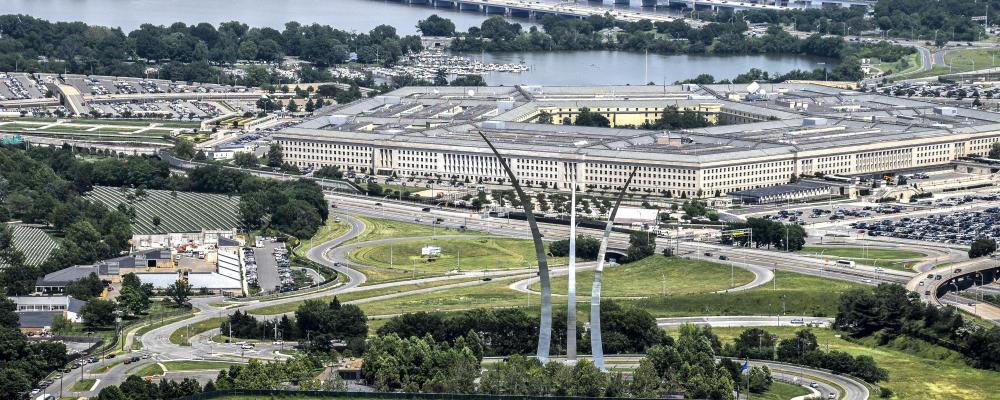 The Biden administration will seek supplemental defense funding if inflation shrinks Pentagon buying power in fiscal 2023, the Pentagon's No. 2 civilian leader says.
Deputy Defense Secretary Kathleen Hicks spoke on the National Security Strategy, the National Defense Strategy and the fiscal 2023 budget request last Friday at the Ronald Reagan Institute in Washington, D.C.
She said the administration plans to "work with Congress" on addressing spending shortfalls from inflation, which is at a 40-year high of 8%.
The fiscal 2023 budget, Hicks says, featured inflation estimates short of reality and must be revisited. Pentagon officials have said they assumed a 2.2% inflation rate.
A public version of the NSS remains unreleased. Hicks says the document is unfinalized.
Managing aid to Ukraine has consumed administration leaders' attention, she says, adding, "You have to walk and chew gum at the same time."
She said the NSS will likely appear "in the coming months."
Capitol Hill Republicans are criticizing inflation's impact on the budget request's ability to meet rising costs in the Russia-Ukraine conflict and compete with China's military buildup.
The president's budget proposed a record $773 billion for the Defense Department in fiscal 2023, 4% more than Congress approved for the military in the 2022 omnibus, or about half the current inflation rate.
"We are concerned that the Department is not taking a proactive stance to mitigate the harmful effects of inflation," Sen. Jim Inhofe, R-Okla., and Rep. Mike Rogers, R-Ala., the ranking members of the Senate and House Armed Services committees, said in a statement last week.  
"It doesn't seem that the department has a good grasp on how inflation is hurting our service members and their families — and how this is in turn impacting recruiting and retention," they added.
Some Democrats agree. Rep. Elissa Slotkin of Michigan, a HASC member, has said there is bipartisan support for "at least making sure that the department is keeping pace with inflation."
Hicks said the Pentagon is ready to work with Congress on an updated budget number reflecting the most accurate inflation estimates. 
"We don't know what that inflation number will be," Hicks said in an interview Friday with Roger Zakheim, the director of the Ronald Reagan Institute and former GOP senior staff member of the HASC. "The inflator we used last fall…is always just a forecast. Where inflation will be in September, let alone this time next year, we don't know, but we want to work with Congress on the '23 budget to make sure we have the purchasing power for this program."
Congress can help, Hicks said, by agreeing on appropriations before the current fiscal year ends, avoiding the use of a continuing resolution keeping funding flat.
"The best inflation buster we have is on-time appropriations," she said.
Hicks' full remarks are available here.
A panel discussion follows with insights from Michèle Flournoy, a former under secretary of defense for Policy; Rep. Elaine Luria, D-Va, a HASC member; and retired Rep. Mac Thornberry, R-Texas, a former HASC chairman.