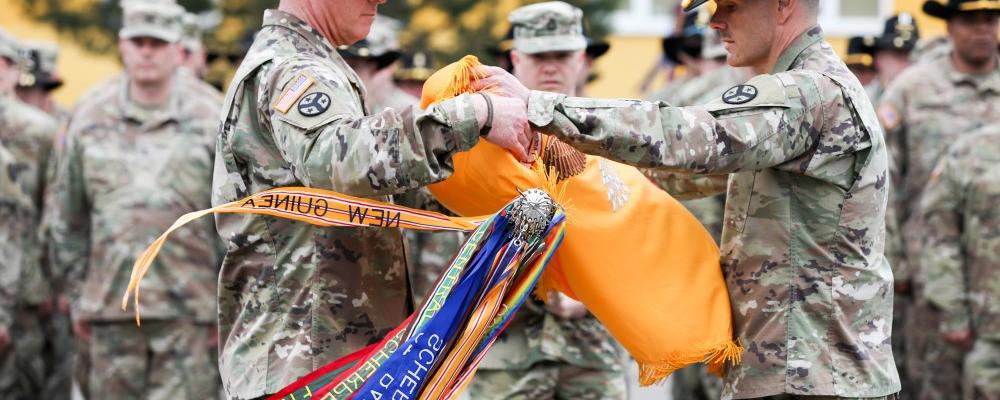 Three current or former Tennessee Army National Guard officers, who a Russian media outlet claimed were mercenaries killed in Ukraine, are alive and in the U.S., the National Guard Bureau said Thursday.
The Russian website Pravda.ru had claimed earlier in the day that the three men died after a battle with Russian-backed separatists in the Donetsk People's Republic, a self-proclaimed breakaway state in eastern Ukraine.
NGB refuted the story, which was published on the English-language version of Pravda.ru and its social media accounts.
"The reporting by Pravda is patently false," said NGB, citing the Office of the Tennessee Adjutant General. "They are accounted for, safe and not, as the article headline erroneously states, U.S. mercenaries killed in Donetsk People's Republic."
Pravda.ru identified the Guardsmen by name and rank and wrote they were found with grenade launchers, a radar device and other weapons.
The outlet posted photos of the men's alleged personal belongings, including a Tennessee state flag, on its Facebook page and claimed U.S. fighters began arriving in the region "to kill civilians of Donbass back in 2018."
Among the items was an Air Force Airman Battle Uniform blouse.
NGB believes the men were targeted by Pravda.ru due to online stories published by the Defense Department in 2018 showing members of the 278th Armored Calvary Regiment training Ukrainians at the Yavoriv Combat Training Center near the Polish border.
"All members of the Tennessee National Guard returned safely to their home state in 2019 after a successful mission," the release said.
The mission involved more than 200 Tennessee Army Guard soldiers as part of Joint Multinational Training Group-Ukraine. They helped train Ukrainian troops heading to fight Russian-backed separatists in the eastern part of country, but did not accompany them in battle.
Similar-size contingents of Guard soldiers from several states have rotated through the base at Yavoriv since 2015 to further develop facilities and train host-nation troops.
The last group was from Florida's 53rd Infantry Brigade Combat Team. The Pentagon repositioned the 160 soldiers of Task Force Gator elsewhere in Europe when the Russian invasion appeared imminent in mid-February.
Russia launched a missile attack on the base last week, killing 35 people and wounding 134 others.