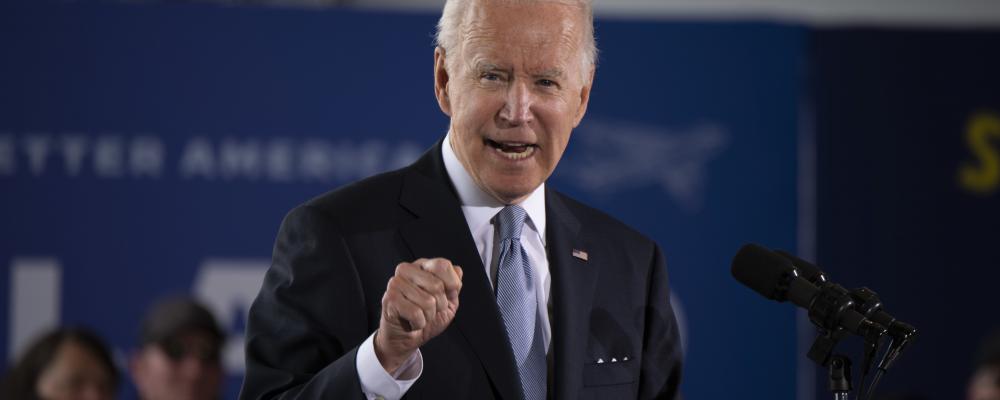 The U.S. faces many serious security challenges this decade, according to President Joe Biden's 2022 National Security Strategy.
Released last week, the 48-page document explains how American society will address concerns ranging from China to climate change.
"We are in the midst of a strategic competition to shape the future of the international order," Biden said in the strategy.
"Meanwhile, shared challenges that impact people everywhere demand increased global cooperation and nations stepping up their responsibilities at a moment when this has become more difficult," he continued.
Biden's NSS will influence the nation's budget, investments and global diplomacy.
It also informs the Defense Department's National Defense Strategy and National Military Strategy.
The Biden administration provided classified versions of the documents to Capitol Hill in March.
Following the NSS's release, unclassified editions of the NDS and NMS are coming for the public soon, officials said.
The NSS contains many relevant details for the Guard's domestic and foreign missions.
For instance, the strategy sees China as America's greatest competitor worldwide.
"The People's Republic of China harbors the intention and, increasingly, the capacity to reshape the international order in favor of one that tilts the global playing field to its benefit, even as the United States remains committed to managing the competition between our nations responsibly," Biden said.
Biden's strategy also recognizes Russia as a significant threat following its invasion of Ukraine last February.
"Russia's brutal and unprovoked war on its neighbor Ukraine has shattered peace in Europe and impacted stability everywhere, and its reckless nuclear threats endanger the global non-proliferation regime," Biden adds.
The NSS additionally pictures transnational challenges — problems that affect all nations by transcending borders — as pressing matters for the U.S.
The strategy lists transnational issues including climate change, communicable diseases, economic inflation and food insecurity.
Last week, Jake Sullivan, Biden's national security advisor, said the NSS suggests three actions for addressing geopolitical competition and transnational challenges.
For step one, Sullivan suggested ambitiously and rapidly investing in sources of national strength like America's military and intelligence enterprises.
The second step prioritizes mobilizing the broadest coalition of nations enhancing U.S. influence.
The last step involves shaping the rules of the 21st century economy with other nations.
Congressional reaction split along party lines.
Rep. Adam Smith, D-Wash., the House Armed Services Committee chairman, called  the NSS "right on target." 
But Rep. Mike Rogers, R-Ala., the committee's ranking Republican, said the strategy was "based in a fantasy world."
— By Mark Hensch