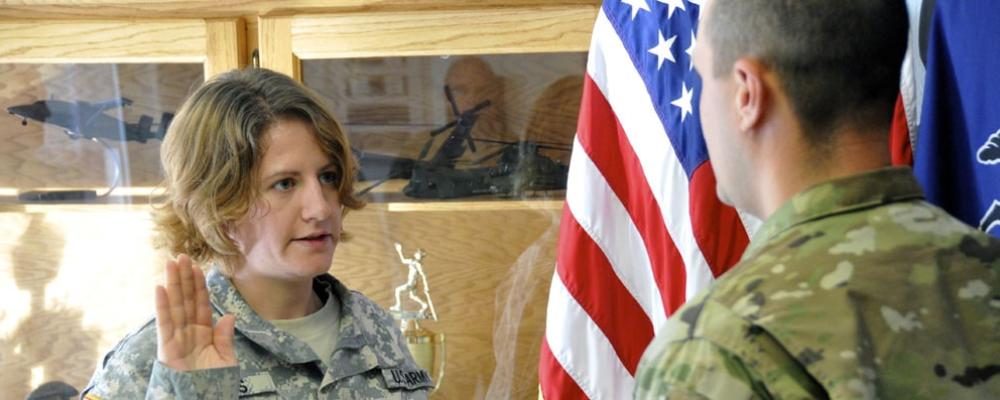 Two prominent Republican defense leaders in the House last week accused Army officials of covering up evidence that social justice initiatives are hurting recruiting and demanded the service turn over all survey data on the topic.
"We continue to receive analysis of cherry-picked data that is not giving us the full picture of why the Army is seeing historically low recruitment and retention rates," said Rep. Mike Waltz, R-Fla., the chairman of the House Armed Services Subcommittee on Readiness.
The active-component Army missed its fiscal 2022 recruiting goal of 60,000 new troops by 15,000 soldiers.
The Army National Guard also missed its recruiting goal last year.
In early February, Army officials discussed partial results from surveys of potential recruits with The Associated Press that indicated that recruiting was suffering because of the demands and dangers of military service and not due to diversity or inclusion policies.
Waltz and Rep. Jim Banks, R-Ind., the chairman of the House Armed Services Subcommittee on Military Personnel, wrote and asked Army Secretary Christine Wormuth for the complete results from the surveys.
"This purported data," they wrote in a Feb. 23 letter available on Waltz's website, "stands in stark contrast to publicly available polling data on military recruiting."
Among sources the two lawmakers cite is a November 2022 poll by the Ronald Reagan Institute that found a decline in public trust and confidence in the U.S. military, with 70% saying they had "a great deal" of trust in the nation's armed forces in 2018 and 48% stating the same in 2022.
The most frequently cited reason for the decrease in trust was the "military becoming overly politicized."
Waltz is a colonel with a Special Forces background in the Maryland Army Guard.
Banks has vowed to make the Defense Department's diversity and inclusion policies, which he calls "wokeness," a focal point of his subcommittee's work.
Army officials only discussed the "general findings" from the surveys last month, according to the AP.
They declined to provide detailed methodology, saying the work had been done by "a private research contractor" and that licensing agreements limited the public release of some data collection details.
— By John Goheen